It was the season to end all seasons. In more ways than one, in fact. We could be talking about the 2009-2010 edition of the New Mexico Lobo basketball team, but we are not. The old-timers will tell you that they were the greatest Lobo basketball team ever assembled here. The youngsters will mostly just look at you with a blank stare upon their faces.
Forty minutes of hell, it was. A suffocating man-to-man defense to go along with a pinball wizard-like offense lighting up the scoreboard. Huge crowds --sometimes in excess of 20,000 paying loonies, screaming for Coop, Automatic and Stormin' Norman.
Of course, they don't make very many pinball machines anymore, but that is precisely the point. Or maybe you just had to have been there...
---
"There" being in our case, a point in time captured during the years 1977 and 1978. In the sporting world, Muhammad Ali lost his world title in a shocking defeat to Leon Spinks. The Dallas Cowboys beat the Denver Broncos in Superbowl VIII. Former UNM football coach, Marv Levy was selected as the new head football coach for the Kansas City Chiefs.
In a sweeping decision, a federal judge ruled that girls must be allowed to compete with boys in all sports. In the college basketball world, a little known player named Earvin "Magic" Johnson was making his debut as a college freshman. Meanwhile, at Indiana State the so-called "Hick from French Lick" Larry Bird had transferred from the Bobby Knight-coached Indiana Hoosiers to Indiana State to play for former Lobo basketball head Coach, Bob King. UNM, Denver and Seattle were being assessed as the final bids for the 1983 NCAA basketball championships. Legendary Kentucky coach, Adolph "the Baron of Blue Grass" Rupp died at the age of 76. The WAC was in the top 10 in the country for basketball attendance.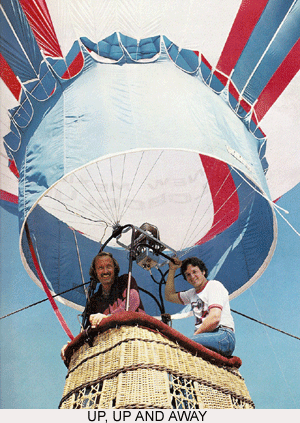 Meanwhile, back in the Wild West of New Mexico, expectations of Lobo fans going into the 1977-78 season were sky high. The Lobos were coming off a disappointing season. They had lost their last two conference games to Colorado State and Wyoming to finish the season at 19-11 and 8-6 in WAC conference play. However, they were returning four starters including Michael Cooper, Marvin Johnson, Willie Howard and Jimmy Allen, as well as reserve junior point guard Mark Felix and Mike Stewart.
But the fans were getting restless.
The Lobos were only two years removed from a controversial season when six black players (mostly starters) quit the team accusing the coach, Stormin' Norman Ellenberger of racism. In the last game of that tempestuous season, Stormin' Norm was able to rally the remaining players to an upset victory over Don "The Bear" Haskins and the UTEP Miners before a delirious and supportive Pit crowd.
However, that was then and this was now. The Lobo fans wanted their beloved team to knock the defending 1976/1977 champion Utah Utes off their perch to become the new king of the WAC hill. The WAC consisted of UNM, Utah, BYU, Wyoming, CSU, and UTEP and in their final season in the conference, Arizona and Arizona State.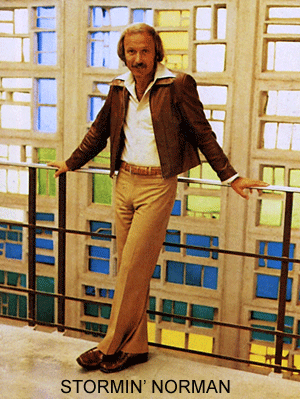 One of the quicker ways to start an argument in any Albuquerque living room, bar or office was to mention Norm Ellenberger's name. The University of New Mexico basketball coach was one of the state's most dynamic sports personalities ever, and people either adored him or despised him.
Politicians loved to be seen with him. "People aren't aware of this, but when others have personal upsets or illness or tragedy, Norm is very feeling toward them. He spends a lot of time caring for people," said former New Mexico State Senator Joe Lang, D-Bernalillo. "Norm's an entirely different guy during recruiting and just before the season begins. He's so intense then, he's not much fun to be around. And when things aren't going well with the team, it's like an illness or tragedy in his family. He becomes emotionally upset. Basketball isn't a job to Norm, it's his whole life. He takes his work home with him and he carries it right in his face."
Said a friend of Norm's, "More than any other coach I've known, Norm appreciates his players. I've seen him really turned on by his players when they do well and achieve the things that Norm has been trying to teach. Take Gabe Nava, for instance (now deceased). Well, Gabe had some bad games during that championship season a few years back (1973-74), and then went up to BYU and had a great game. I've never seen Norm higher, with a greater sense of achievement."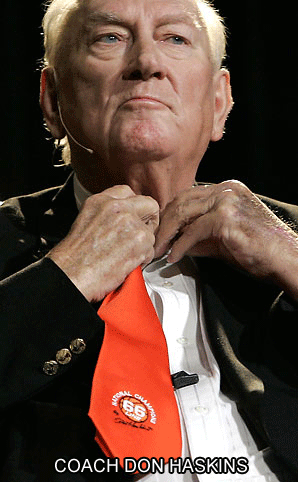 The late great Don "The Bear" Haskins said. "It's always fun playing against Norm's teams. Norm Ellenberger has always shown me extreme class. When we manage to beat them, he's always down in our locker room congratulating us… "I've been fishing with him up at Chama and he's just as good a fisherman as he is a coach."
Ellenberger was certainly a free spirit. With long hair, sideburns, and a Fu Manchu mustache, he was almost like a rock star in Albuquerque. Adorning himself in turquoise, silver and gold jewelry, Ellenberger favored tight bell-bottom pants and colorful (sometimes-psychedelic) shirts with the top 3-4 buttons undone. He was often seen at Ned's El Portal lounge with a very attractive lady latched onto each arm. Oh, and by the way, he also kept a live wolf in his back yard.
In addition to all of the above, Stormin' Norm was also one of the most charismatic, engaging, quotable, and intense personalities ever to coach at UNM. He was an excellent defensive coach. His team's employed pressing, double-teaming, and trapping defenses. They would play full-court defense with tough man-to-man coverage. On offense he favored the run and gun motion offense with many points coming off of turnovers from their opponents - or as he was prone to say, an "Equal Opportunity Motion" offense.
His monumental popularity notwithstanding, Norm once commented to Sports Illustrated that he"kept a narrow tie and a pair of wing-tipped shoes in a box under his bed at his home, just in case," (he ever got fired from UNM).
Other notable quotes from Stormin' Norman:
"We had two 6-5 guards (Cooper and Billy Reid) last year. This year, we've got two very good playmakers in Felix and Saunders. We're just gonna have the other guys get out of their way and let them bring the ball up. Hopefully, the others will catch up and shoot it. But, I don't want anybody shooting unless they have the ball. That's very important."
"When they (the Lobos) are walking down that ramp tonight, the hair on their necks is gonna stand straight out. They are ready to play and so am I. We are flat going to go after it. They may have to give me a saliva test before the night is over."
"We must improve every second of every practice and every second of every game."
"The easiest games of our season are the ones we've already played, not the ones coming up."
"If I could have four Christmas wishes granted, they would be: 1) a pump to keep Marvin Johnson's jumper floating; 2) a scarecrow to keep the buzzards away from Mark Felix's jump shot; 3) rechargeable batteries to keep Willie Howard's emotions at a fever pitch; and 4) the mental toughness and emotions to last through an entire major college basketball season. That fell one week short last year."
And of course, there was the catch phrase that he made popular all over Albuquerque that season: "Make it happen!"
Of the Pit, Norm said, "It's the finest facility in the world to watch a basketball game, bar none. There will never be one built to surpass the Arena, one that will contain that many people and still afford great viewing for the game… Just the experience of walking down that ramp every game and knowing what's down there, those wild, beautiful fans, night after night. It's a real tribute to the game of basketball."

---
The perfect storm would not have been possible without an almost equally high pressure system existing within the assistant coaching staff. Like Ellenberger himself, these coaches have remained Lobo fans up to the present day.
---
John "Whiz" Whisenant
Hailing from Gore, Oklahoma, Whiz posted a 97-30 won-lost record when he was the head coach at Arizona Western Junior College at Yuma. The good-natured Whisenant, who came to UNM the same year Ellenberger was hired as head coach, said he, Ellenberger and assistant coach Pat King came up with the "Equal Opportunity Movement" offense the Lobos employed in 1977-78.
"There are a lot of teams that use a motion-type of offense," he explained. "West Virginia, Nevada-Las Vegas, Idaho State used it to beat UCLA the previous year, Oklahoma State… We've all three been all over, watching teams run it, talking to people, asking them questions about it."
"But we're incorporating lots of little aspects of each of those to ours. I'll tell you one thing: we'll sure give it our own name by the time we run it well."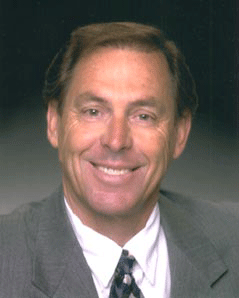 Whisenant's celebrity status was not limited to his cage exploits. A relentless recruiter, Whiz came within an eyelash of signing Moses Malone to play with the Lobos. It came down to UNM and Maryland with Maryland getting the nod. This was not due to a lack of effort on the part of Whiz. Prior to the NCAA's rule regarding limitations on recruiting contacts, Whiz spent over a month in Malone's hometown trying to get him to play for the Lobos. Malone never played a minute of college basketball as he ultimately jilted the Terrapins, electing to declare early for the NBA.
The Whiz ties still run deep in both basketball and the city of Albuquerque itself. In 2005, he won the WNBA Coach of the Year Award and his Monarchs won the WNBA championship title over the Connecticut Sun - the first ever title for owners Joe and Gavin Maloof, who's name is still renowned in many Albuquerque circles. To this day, Whisenant is a partner in a highly successful commercial real estate firm in Albuquerque and continues to cultivate his roots there.
Pat King
King played for UNM in the early 1970s with teammate and lifelong friend, the late Rich Pokorski. A Lobo to the bone, King was responsible for practically all the scouting of the upcoming Lobos foes.
Steve Davis
Davis was a New Mexico native, who helped Clovis to several fine seasons during his prep career. Choosing the Lobos for his college education, Davis decided to quit the basketball team after about 20 practices into his senior season (1977-78) in order to join the Lobo coaching staff. He still lives in Albuquerque.

---
It was a team put together from a variety of sources, and hailing from almost every corner of the map. Just as their head coach adorned himself with a cloak of many colors, the Lobo players came from places like California, New York, Georgia, Colorado, Louisiana, Missouri, New Mexico, Texas and Illinois.
---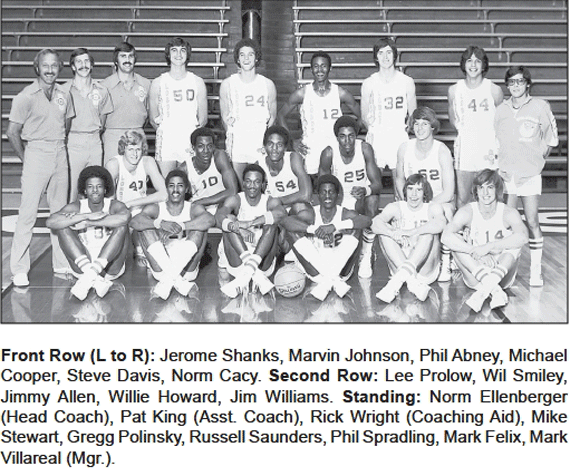 ---

Players who made the starting lineup at various times during the 1977-78 season:
Michael "Coop" Cooper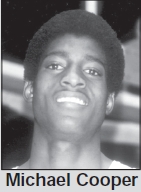 A 6-5 backcourt force, Cooper was a returning all-league starter. The previous season, Coop held the nation's leading scorer, Portland State's Freeman Williams to 14 points, well below his scoring average. One of the greatest guards to ever play at UNM, Coop later became an all-pro and five-time NBA champion with the Los Angeles Lakers.
Coop, like Johnson a junior college All-America first team selection, earned his all-WAC status during the 76-77 season with a 15.1 scoring average and all-around ability that helped lead the Lobos to an 8-6 WAC mark. He also dealt out a team-high 101 assists. From Pasadena, California, Cooper's junior college history read much like Johnson's. He scored 22.3 points a game in his sophomore season at Pasadena City College leading his team to the semifinals of the National AAU tournament.
"Back there (at Pasadena CC), I was more of a guard-forward," said Cooper. "Now, I'm just getting adjusted to it. Last year was the first year here for a lot of us, but this year it's a lot different. This new offense will mean a winning season because the more shots we get to shoot - we're such a good shooting team - the better we'll score. It's going to help us as a team and as individuals. It'll help us take advantage of our speed and quickness."
Coop was the designer of a poster, which hung from 77-78 teams' blackboard in the Lobo locker room. The title of the poster was "Stairway to the Stars". The stairway consisted of four steps, beginning with "Mental Toughness," stepped up to "Rebounding," which led to "Defense" and the final step that Cooper and friends mentioned in hushed tones: "NCAA Champs."
Marvin "Automatic" Johnson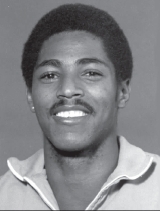 A returning starter with an incredible jump shot, Johnson was 6-5 and 190 pounds. Johnson hailed from DeRidder, La., a farm county located in Beauregard, County. Johnson almost didn't get to play high school basketball because of segregation rules that stayed in effect in backward Beauregard, County until 1973. As such, Johnson wasn't able to play on an organized team until his senior year for the DeRidder Dragons.
A first team All-American at Howard (Texas) Junior College and the nation's second leading JuCo scorer with a 32.3 average. Johnson was ready to sign with Washington State, but said, "The vibes weren't right." He signed a letter to attend New Mexico State, and then signed another letter with Tulsa, where he stayed for one month in the summer of 1976 before going home to DeRidder.
Coaches from defending National champion Marquette, Michigan, Mississippi State and Texas kept calling Johnson, but he wasn't sure where he wanted to play. One morning, New Mexico assistant Coach, John Whisenant came calling and convinced Johnson to join the Lobos, despite Johnson's trepidation over the player walkout the prior season.
Johnson came to New Mexico with some serious inadequacies in his game. After his junior season, he averaged 19.8 points. By the end of his senior season, he left as one of UNM's greatest-ever scorers.
Phil "The Iceman" Abney

A 6-5 forward, Abney was imported to UNM from Pensacola (Fla.) Junior College along with Russell Saunders, which they led to 22-9 and then 31-5 seasons including a fifth place finish in the junior college national tournament. Gifted with incredible athletic skills, Abney was a sky-soarer with a vertical leap of 36 inches and who could dunk with the best. Abney averaged 17 points and 16 rebounds the prior season at Pensacola. He was recruited to back up Willie Howard.
Capable of big scoring outbursts, Abney was the perfect complement to Cooper and Johnson. Recruited as a quick forward, Abney could also play big guard or power forward. With legs like rake handles and hops like a spawning salmon, this innovative dunker played with a delicate finesse, but his speed and hops eventually enabled him to take Willie Howard's starting forward position.
Abney had offers to play at USC, Colorado, Tulane and Jacksonville, but chose New Mexico because, he said, "This is a basketball town and I liked the environment."
Russell "Bones" Saunders

A 5-10 point guard, this court wizard came to UNM with Abney from Pensacola JC where they were roommates. Saunders originally hailed from the mean playgrounds of New York City. A lightning quick player, he could get off shots inside against much bigger players because he protected the ball with his body. Saunders was capable of shooting and passing with the jaw-dropping dexterity of his New York City homeboy Nate Archibald.
Saunders had offers to play at Southern Cal, Hawaii, Colorado and Pepperdine, but chose UNM because, he said, he liked the returning players and he wanted to play in the 18,962-seat University Arena. Saunders hailed from Brooklyn, where he attended Boys High, the alma mater of such NBA players as Connie Hawkins, Lenny Wilkens and Mel Davis.
"I like ball handling and driving to the hoop," said Saunders, who averaged double-doubles of 18 points and 10 assists the prior season at Pensacola. "Learning to play defense is something new. We played it (at Pensacola), but this defense here is much tougher."
Will "Chairman of the Boards" Smiley
Smiley a 6-10, 220 senior center was the Lobos biggest and most intimidating player and was an ex-convict. The rumor around Albuquerque was that he was actually recruited right out of jail to play for UNM. Apparently, he had completed enough credits in Junior College to be eligible to play in Division I.
A former attendee of Theodore Roosevelt and a native of the Bronx, N.Y., Smiley attended Scottsdale (Arizona) Junior College and had offers to play at Arizona State, Arizona and Nevada-Las Vegas. The previous season Smiley was named WAC player of the week after a wild road trip to Arizona and ASU. Smiley scored 22 points and grabbed 19 rebounds on the trip and when he punched ASU's Blake Taylor, the resulting double technical foul allowed UNM to tie the game in the last second. The Lobos went on to win in overtime, 91-84.
Smiley was perhaps the strongest physical being in the WAC during his tenure with the Lobos. Smiley (then a junior at UNM) often responded to reporter's questions by saying, "I ain't talking to no mother-bleeping reporters," and then striding out of the room.
"A lot of people raised eyebrows when we took Smiley," said Ellenberger. "He has the physical ability to be an excellent major college player."
Willie Howard
An extremely talented post player at 6-10, it was said of Howard on more than one occasion, that if he played hard for a full game, there was no one in the country that could stop him. Howard didn't play basketball at Lakewood (California) High because he was the only black student in an enrollment of 3000.
Like Johnson, Howard really broke loose when he arrived in junior college. Starting as a center at Cerritos (California) Junior College, the quick and agile Howard averaged 18.1 and 22.3 points a game in two years, earning him player of the year honors in his sophomore season. "We ran this offense in my junior college before I came here," he said. "So I just know it already. It's just a lot of passing and picks, a passing game. It's just not as predictable as last year's offense. We're in much better shape right now than we were all last season," Howard added. "We're going to be more together this year than last year too."
Howard spurned offers from Arizona State, USC, LSU, and Pepperdine to play for New Mexico. During the 1977-78 season Howard developed a penchant for personal fouls and technical fouls. This resulted in him losing his starting spot to Phil Abney.
Jimmy Allen
This 6-9, 210 pound senior center came to UNM from the bay area of San Francisco. Allen came to UNM as a finesse player, but developed into a hard-nosed enforcer who was not afraid to mix it up with players like Roosevelt Bouie from Syracuse or Bob "Big Bird" Elliott from Arizona.
Allen, from Richmond, California did not play basketball as a college freshman, but his sophomore year at Contra Costa JC in Richmond caught the eyes of recruiters from all over the country. Deceptively strong, Allen averaged 9.3 points a game and 8.7 rebounds for the Lobos the previous season. His highs came in a 32-point, 17-rebound performance against San Diego State. Allen was one of only two players to score 30 or more in a game during the 76-77 season.
"We're going to be tough," said Allen, whose brother Floyd played for a French team in the tough European league after a college career at Sam Houston. "I love our new offense, just love it man. This new offense is designed to give every player a chance to play at different positions." Allen thought the previous season's experience should help make the new offense go. "Its like last year, we tried to do it all, everything at once," he said. "Everybody was new to each other. But this year, we're coming along fine.
Mark Felix
A transfer to New Mexico after one season at Mission Community College in Los Angeles, Felix was expected to push Saunders for the starting guard spot opposite Cooper. A quick, scrappy junior, Felix averaged 3.3 points the prior season for the Lobos.

The following are the Lobo players who got playing time but never broke into the starting lineup during the 1977-78 season.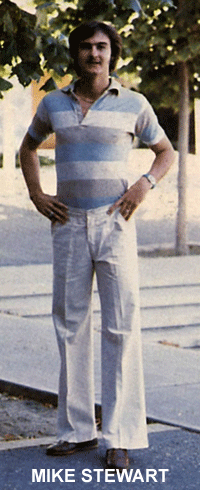 Mike Stewart
A 6-3 junior from Del Norte, Colorado, Stewart was perhaps best remembered by Lobo fans for his 25-foot jump shot in the so-called "boycott game" that tied Texas-El Paso in the season finale two years before. The Lobos never trailed again and won 59-58, despite playing without six black players who had quit the team a few games earlier in the year. A rugged performer, Stewart played in 12 games during the 76-77 season and hit 5-of-9 field goal attempts.
Jerome Shanks
A 6-8, 215-pound senior, Shanks hailed from Chicago. Known to Lobo coaches and teammates as "Romey", he didn't become eligible until the second semester of the prior season and played only 37 minutes.
Greg Polinsky
Called "Cookin' G" by Saunders, sophomore guard Polinsky chose New Mexico over New Mexico State, Utah, Kansas and Vanderbilt, when he was a sharpshooting guard for Ladue High in suburban St. Louis.
Jimmy "The Big Red-Head" Williams
Williams was a reserve forward that was a standout at Eldorado High School in Albuquerque.
Lee Prolow
Prolow was a reserve player out of Arvada, Colorado.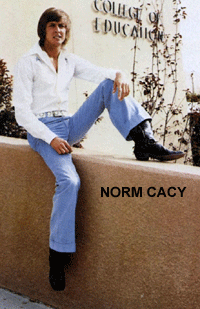 The following players made up the original 16 player roster, but never played in a game during the 1977-78 season:
Norm Cacy
A gifted 6-6 forward from the two-time state champion Manzano Monarchs of Albuquerque. He played sparingly the preceding season and sustained a knee injury prior to the 77-78 season. He never returned to play for the Lobos.
Phil Spradling
The only freshman on the Lobo roster, the 6-3 Spradling was thought to be the Lobo's star rookie. The little-recruited El Paso Parkland High School product was expected to impress the Pit crowd. He was lost for the season with a broken foot.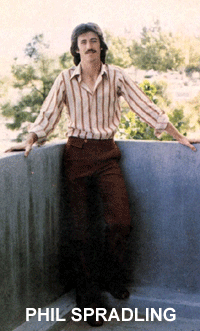 Spradling, who grew up a few houses away from New Mexico star fullback Mike Williams, was named MVP in the Cactus Classic in Albuquerque the prior spring. Spradling led El Paso to first place in the inaugural prep tourney, which drew the best from El Paso, Phoenix, Denver and Albuquerque. Then he starred for the U.S. juniors when the faced the Russian junior all-stars in mid-May.
Steve Davis
As mentioned before, the former Clovis standout and three-year Lobo Letterman was acutely aware of the talent and depth on this Lobo team, and so the 6-4 swingman decided to quit the team (after consulting with Ellenberger) before the opening game of the season, and became an assistant coach for the University of New Mexico.

Exhibition home game: UNM 136 - Cuban National Team 88
Playing in front of a crowd of 17,285 Lobo-maniacs, New Mexico employed a tenacious high-pressure defense forcing numerous turnovers by the Cubans. The UNM gunners scored in bursts completely dismantling the Cubans for their largest deficit of defeat on their American tour that season.
Prior to the game, Lobo Coach Norm Ellenberger had in fact, guaranteed that his Lobos would score more points against the Cubans than any other American college team. The Lobos lived up to their pre-season promises by bombing Cuba in the ragged, rough one-sided exhibition.
The Lobos had leads of 12-1, 25-4, 42-10, 54-27, 73-35 and 93-65 leading up to the final score. Marvin Johnson scored 33 points. Cooper scored 17. Willie Howard scored 21 points. Jimmy Allen scored 10 points and had 15 rebounds. Will Smiley scored 10 points and had 8 rebounds.
Prior to the Lobo game, the Cubans had lost by just a combined 13 points to defending national champion Marquette and Minnesota. Fidel Castro was not in attendance at the Pit, but there was lots of security around the Pit including some very somber Secret Service Agents. They must have been around to protect the Lobos from the Cubans. Just seconds into the second half, Cuba's 6-6 Ruperto Herrera whacked Michael Cooper into the second row, the Pit crowd instantly hushing when the Lobo co-captain rolled around in agony on the sidelines.
"That's the way to draw a personal, I was just acting," said Coop, who hit only 7-of-23 shots, but still played his usual heady game.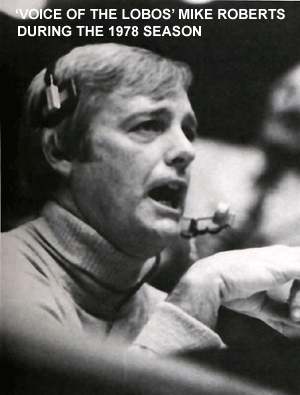 "Democracy wins over all," Ellenberger quipped after the game, but it was Cuba's 42 turnovers, not allegiance to communism, that smoked the Cubans. "We had a four-minute flat spot in the first half," said Ellenberger. "The momentum had changed, that's all it was. And in the second half we had a six or seven minute flat spot where we lost our concentration. It began to look like a penny arcade shooting gallery where we hurry them to shoot so we can get the ball back and put it up. We forgot what we were about."
After Cooper's apparent injury, Johnson immediately took charge, leading the Lobos on a 17-3 burst. The "flat spot" hit midway through the first half, but Howard's dunk at 5:10 - he soared some two feet over the rim - gave New Mexico double the Cubans score, 54-27. Johnson hit 23 of his game-high 33 points in the first half. The Lobo's lead of 73-35 at halftime would have been a school single-half scoring record were the game not an exhibition.
The Lobos outscored the Cubans 63-53 in the second half, but fewer turnovers by the Cuban team meant fewer opportunities for UNM. "I thought our pressure gave us a lot of scoring opportunities," said Ellenberger. "This is what our defense was designed to do."
Four Cubans fouled out of the contest. Herrera led the way with the second half only 16 seconds old. But the Cubans, for their exhaustion and frustration did not give up. During UNM's long "flat spot" in the second half, the Cubans many of them on the third-place World University Games team - outscored the Lobos 20-10 to bring it to 93-65. But New Mexico lengthened their lead late in the game as reserves Jimmy Williams; Center Will Smiley and guard Mike Stewart found the range.
After the game, the Cuban coach noted that the Lobos compared equally with defending national champion Marquette. Don "Bear" Haskins was in attendance at the game and commented, "You better believe that's the best New Mexico team I've seen since I've been watching them. Those two new guys (Russell Saunders and Abney) really help and I like their new offense."
Non-conference home game: UNM 120 - Idaho Vandals 70
The Lobos opened their college cage season with a 50 point clubbing of the Vandals. An appreciative crowd of 17,455 watched the Lobo's tenacious press forge UNM to leads of 27-10, 42-14, and 62-32 at halftime. The Lobos 100th and 101st points came from Cooper on a slam-dunk following a steal. Those came with just under nine minutes to play and by 6:27 all the starters had left the floor.
Despite the frantic pace of the game, the Lobos only committed sixteen turnovers. The leading scorer for UNM was Cooper with 26 points. Supporting roles were ably filled by forwards Phil Abney and Willie Howard with 16 points each, and center Jimmy Allen, who poured in 14 points and grabbed 10 rebounds. The Lobos missed by one point the school record of 121 points in a single game. That feat came the previous year against New Mexico Highlands, a team the Lobos would be hosting in three days.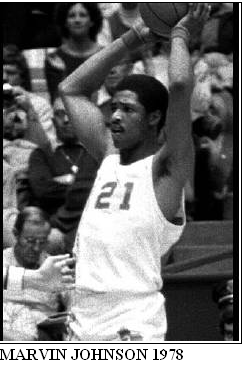 It wouldn't do any good to talk about the scoring without talking about the defense, too, because one depends largely on the other. The offensive show came thanks to some dogged defensive play that forced 32 turnovers, 10 of which were quickly turned into Lobo baskets.

"People are going to say, 'look at that offense score points,' but, really, we've got a good defensive team," said guard Russell Saunders, who dealt out six assists, the same number as fellow point man Mark Felix. In fact, the Lobo defense really got UNM started. Idaho scored first in the game, but a run of 13 unanswered points - six in a row by the 6-9 Allen - gave UNM a 13-2 lead and the romp was on.
For Idaho, the ball was a hot potato in those early minutes, but the young Vandals cut down their turnovers in the second half and, in spite of being doubled on the scoreboard on many occasions, played a spirited game.
"It took them a little while to get their feet on the ground," said UNM Coach Norm Ellenberger. "Their inexperience showed. The game got away from them before they could get their feet on the ground. They're young, but they have good athletes."
"Cooper got his offense straightened out," said Ellenberger. "And Jimmy Allen goes 7-of-8 from the floor - for the second game in a row. And we only had 16 turnovers. Sixteen turnovers ain't too shabby for a game like that."
Ellenberger said the Lobos had a couple of lapses, particularly on defense. But he said UNM did not stop pressing because part of the team's intensity and concentration depends on running and pressing.

"We're not looking at the scoreboard. We're trying to play everybody," he said. "We didn't run up the score; we just tried to keep our intensity and concentration throughout. And on the whole, we did.
Non-conference home game: UNM 125 - NM Highlands 73
If the Lobos were looking past Highlands and towards their big encounter with the New Mexico State Aggies the next weekend, it didn't show. New Mexico, hitting at a blistering 70 percent clip in the first half, raced to a decisive victory, setting the school record for points scored in a game.
A crowd of 13,888 saw the Lobos score the first five points of the game, then grab a 21-4 lead less than six minutes into the game and leave little doubt as to the outcome. UNM led 61-34 at the half. The only suspense in the contest was whether the reserves could score enough in the final 7 ½ minutes to break the old scoring record.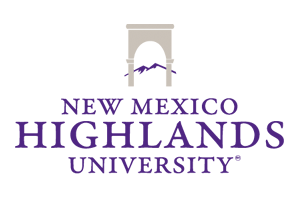 When the last regular had left the game at the 7:32 mark, UNM led 108-53. Sophomore Jimmy Williams got the honor of scoring the record-breaker from the free throw line with 1:37 left. As if the 27-point margin at the half wasn't enough, New Mexico held the hapless Cowboys scoreless for the first 5 minutes and 21 seconds of second half to open a 51-point lead at 85-34.
A free throw by freshman Frankie Olguin, former Albuquerque High star, finally broke the dry spell for the undermanned Cowboys of Coach Casey Martinez. "They're just too tough offensively and too tall for us," said Martinez. "We didn't plan on running with them but they just make you do it… too much quickness. Yes, I think they're much better than last year, much better."
The Lobos thought so too. "We're much more together and much more experienced," said guard Michael Cooper, who scored 19 points. Four other Lobos scored in double figures with Marvin "Automatic" Johnson scoring 27, Jimmy Allen 17, Mark Felix 17 and lightning quick guard Russell Saunders scoring 12. Twelve of the 13 Lobos got into the scoring column.
Asked if he was looking forward to playing the Aggies, Cooper said: "Not right now, but I will be by Thursday. By then everybody will be. We need to go on the road and see where we're at." Reminded that the Lobos fell behind by 30 points in the first 10 minutes of the game at Las Cruces the previous season, Cooper smiled and said, "That's not going to happen this year. We're more experienced and know what to do in certain situations. Last year we didn't know what it was like playing the game down there."
"That's THE GAME," said Allen of Saturday's encounter. "That will be the test for us. They're big inside so it should be a very physical game. But we'll be ready."
"It should be one of those good 'ol street fights," said Lobo Coach Norm Ellenberger. "It's time to go get after it. We have three big ball games in the next week."
Non-conference road game: UNM 94 - NMSU Aggies 87
At long last, New Mexico Coach found something he couldn't describe. "I'm so pleased with my folks, I can't describe it," Ellenberger said following New Mexico's exciting victory over New Mexico State.
A raucous crowd of 13,011 - the fifth largest in NMS history - jammed the Pan American center to see the Lobos defeat the Aggies at home for the first time since 1973 in an exciting game. When the money was on the table, Lobo senior co-captains Marvelous Marvin Johnson and Michael Cooper displayed their talent and maturity. Johnson made 13-19 shots and finished with 29 points while Cooper, who played an invigorating game, scored 19 points in the second half and totaled 27.
"That was a gut check," Ellenberger said. "When you come into a situation like tonight, you better have more than running, jumping and shooting ability. You better have some marrow inside you."
The marrow came from Cooper and 5-10 point guard Russell Saunders. Forcing Aggie turnovers and directing New Mexico's devastating fast break, Saunders finished with 17 points.
"Everybody was playing so hard and I just played my hardest," Saunders said after his first road game as a Lobo. "How many points did I get? Seventeen? Wow!" Asked what he did to deserve such superlatives, Saunders said: "We were standing around and Coach Ellenberger told me to push the ball up the court and I did."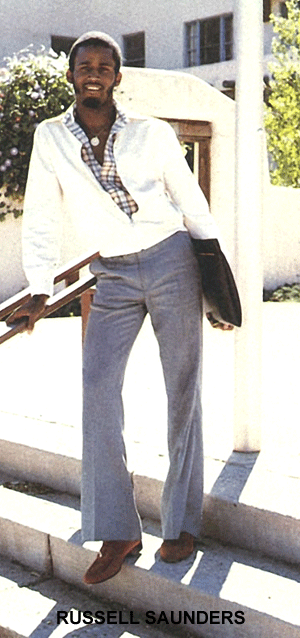 Cooper pushed the ball in the basket, repeatedly, depositing 20-foot shots over the Aggies, who out-rebounded New Mexico, 52-50. "We owed them something after last year," said Cooper, who also grabbed eight rebounds. "This is a win for the team and for the people back in Albuquerque. You couldn't ask for more."
Phil Abney, the high-flying transfer scored eight points, including three clutch baskets at the end of the game. "They weren't half as good as I thought they would be," said Abney. "I expected them to be one of the best teams we'd play. They're a good ball club, but we didn't play well at all. I think we're 30 points better."
Disagreeing with Abney was Aggie transfer Robert Gunn, a 6-7 forward who celebrated his 21st birthday by scoring a team-high 22 points. "This rivalry is everything everybody told me it was," Gunn said. "I know we can beat them next time around. We will be ready, especially when we cut down on those turnovers."
New Mexico still committed one more turnover, 23-22. The Lobos, who made 57.5 per cent of their shots, could only shoot 41.7 per cent from the free throw line.
"That's terrible," Ellenberger said. "But there's hope because we hit the rim every time."
Johnson nearly signed with the Aggies and the folks around here called him "Cowboy". Marvin said he didn't like the nickname, doesn't know where it originated, but he proved he was a gunslinger in the first half. Johnson did not play while wearing chaps and spurs, but was right on target, making 9-of-13 shots for 18 points, which was his game scoring average at this point in the 1977-78 season.
Tom Richards and J.C. Louderback, a pair of Missouri Valley Conference referees, tried to handcuff Johnson and his teammates, whistling 18 fouls on New Mexico in the first half, to 13 for the Aggies.
The Lobos appeared tight at the outset of their first road game of the season and NMSU, which shot just 39 per cent in the first half, raced to a 6-4 early lead. New Mexico wasn't helped when forward Willie Howard drew a technical foul for failing to report to the scorer's table upon reentering the game. But a minute later, at about the 14 minute mark, Johnson hit four straight jump shots, dealing New Mexico an 18-11 lead.
The Lobos halftime lead was 49-40, thanks to some spirited play by Russell Saunders, who scored 11 points, one over his game average, and 56.1 shooting by the run-and-gun and run-some-more Lobos.
Non-conference home game: UNM 126 - Kentucky State Thorobreds 104
Unbeaten New Mexico (ranked number 20 in the UPI board of coaches poll) exploded for 50 points in a 10 minute span during the first half and then held on to beat gutty Kentucky State 126-104 in a record breaking show seen by 16,457 at the Pit.
Marvin Johnson led the barrage on the record books as the 6-5 forward scored 46 points breaking by one the school record and by four points the Pit record set the previous season by Bruce King of Iowa. Johnson -- hitting 18-of-29 from the field and 10-of-11 from the line -- broke the oldest single game scoring record in the UNM books. Toby Roybal, one of the Lobos top players of all time, scored 45 against Montana in 1956 in UNM's Carlisle Gym.
Johnson points not only helped the Lobos break the Pit scoring record of 125 set in the previous game against New Mexico Highlands, UNM also set a new single-half scoring record of 71, besting the old mark of 70 established at Hawaii the previous season. Johnson also led all rebounders with 13 rebounds and he had four steals. Willie Howard scored 25 points in the first half and finished with 30. Phil Abney had a balanced game scoring seven points, seven rebounds and seven assists. Cooper scored 16 points.
Even with all that, UNM Coach Norm Ellenberger spent much of the second half haranguing his forces on the fine art of defense. "You must improve every second you have those short pants on," Ellenberger screamed. "All we wanted to do was play offense there for about 15 minutes in the second half."
The still-unbeaten (4-0) Lobos got a strong challenge from the NAIA power Thorobreds early in the contest. KSU wouldn't give in until the 50-point explosion sparked by Howard and Johnson, who scored 19 points in the first 20 minutes.

The Thorobreds, with highly touted freshman guard Michael Busby and scoring ace Billy Ray Bates leading the way jumped on the Lobos with a full-court press of their own that forced eight turnovers in the first 10 minutes.
At 10:47 of the first half, Ellenberger called time out with the Lobos trailing 25-21. After Bates made a pair of free throws at 10:35, the Lobos began their burst. Howard led the charge, scoring 20 points in the span, while Johnson added 14 and Michael Cooper 10. Twenty of the points came off fast breaks, 10 of them following steals brought about by a tenacious Lobo pressure defense.
In the second half, the Lobos built their biggest lead, 90-57 when Phil Abney hit a driving layup down the baseline. UNM had its 100th point when Johnson hit a baseline jumper off a break. But the Thorobreds took advantage of a defensive lapse by UNM to make up a lot of the gap separating the two teams. By 6:26, KSU had cut the lead to 24, 106-82, and with 3:13 left in the contest cut the lead to 20, 116-96, when Jerome Powel hit a baseline jumper.
Johnson had 40 points with four minutes left in the game, and a public address announcement that he was nearing the school record appeared to irk Ellenberger. But with the fans cheering him on, Johnson hit a jumper from the side with 1:31 left to play to break the all-time UNM record.
"What can you say?" asked Ellenberger. "He has 46 points, 18-of-29 from the field, 10-of-11 from the line - he also gets 13 rebounds. He's a beautiful young man. If anyone ever deserved having a record behind his name, it's Johnson. And look at Cooper - last game he gets 27, tonight he's out there being more of a floor general. That's this team for you."
Non-conference road game: UNM 80 - USC Trojans 93
New Mexico, suffering from the bends after dipping into the top 20 nationally, was upset by Southern California, 93-80 at a dingy gym called the Sports Arena in Los Angeles. The 20th-ranked Lobos were embarrassed by a young awakening Trojan team and a sudden propensity for committing fouls. UNM, now 4-1, seemingly could nothing right and USC could do nothing wrong for the first three-fourths of the game, played on a floor that seemed hollow in spots judging by the way the ball thudded when dribbled.
The Lobos came into the game averaging 116.25 points a game while giving up 83.5. The Trojans had a freshman center-forward named Cliff Robinson who hailed from the same San Francisco Bay area as Lobo center Jimmy Allen. However, it was the Trojans guards that did the most serious damage to New Mexico. JC transfer guard Steve Smith scored 25 points, while 6-3 sophomore guard Don Carfino scored 19 points for USC coach Bob Boyd's Trojans. UNM, who had forced 116 turnovers in the previous four games, could only get 20 from USC because of the sterling Trojan guard play of Smith and Carfino who did a splendid job of weaving through New Mexico's full court press. Meanwhile, the Lobos managed to have four players foul out, to none for USC.
The Trojans hit 28 of 41 free throws. New Mexico was 14-of-25. The Lobos were six fouls away from setting an all time school fouls record, committing 31 in the sloppy game. One TV man sports man in LA said, "The game was marred by some picky, picky officiating." The LA Herald Examiner pointed out that the officials called 57 fouls in the game, and that both teams reached the bonus situation in the first four ½ minutes, which must have been some kind of record.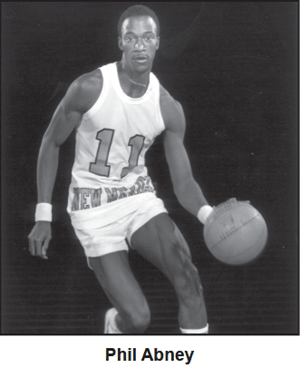 New Mexico lost the lead for good at 17:54 of the first half when the hustling Carfino hit a layup to make it 5-4. The Trojans lengthened their 45-36 halftime lead to as many as 26 points during the second half. However, New Mexico finally began forcing the action late in the game, and closed to within 13 before guard Russell Saunders fouled out.
Lobo Willie Howard had his troubles too, fouling out with 14:43 to play - his third foul out in five games. Still, Howard contributed 12 points, one of four Lobos in double figures. Phil Abney came off the bench to lead the Lobos with 17 points, while Cooper added 14 and Johnson 13. UNM shot 43 percent from the floor.
Only 4,293 fans watched the Trojans win its third home game of the year. USC had lost twice by big margins on the road. Johnson, Howard and Cooper all limped through much of the second half with slight ankle injuries.
"We never got out momentum going and that's tough for a ballclub like ours," Lobo Coach Norm Ellenberger said. "It's harder to run on the road - you're not as relaxed. We played some spotty defense, but we never gave up. Boy, it was a tough night. The game was called completely different than any other game we've had so far. We just could never get adjusted. But you can gripe and complain about the officials all night long and it won't do any good. It's just a long cold night on the road. It's pretty hard to say something good about the game. The best thing was that it ended."
In a 38-foul first half, the Lobos suffered some road jitters, lacking the good ball handling that they displayed in their first four wins, as USC took a 45-36 lead. New Mexico, which had 10 first half turnovers, also failed to force Trojan turnovers - they had eight - with the rapidity it had in the first four games. A lot of reason was the Trojan's success against the Lobos' press, with guard Carfino, a first time starter, who carried the ballhandling responsibility like a veteran.
UNM was whistled for 20 personal fouls in the first half, Howard capturing four of them plus two technicals, one which had him - and the Lobo bench - looking quizzically at the referee.
"What a messed up game," lamented Lobo center Jimmy Allen, who found the going tough in the clogged, physical middle. "No time is a good time to lose, but this is really a bad time. This is probably going to put us out of the top 20. We played hard; we just couldn't ever get started." Meanwhile, Lobo fans were muttering, "Same old Lobos."
Non-conference home game: UNM 127 - Alaska Anchorage Sea Wolves 101
It took New Mexico 20 minutes to shake off the pesky Alaska-Anchorage Sea Wolves, but once the Lobos got their game in gear, it was no contest and the result was another school scoring record. Reserve Lee Prowlow's short jumper off a rebound with six seconds left in the game got the 127th point and the new mark. The high scoring Lobos took out their frustrations of the only defeat of the season to USC by again breaking the school's scoring mark for the third time in the season.
The Lobos shot 53.3 percent and were led by Marvin Johnson's 30 points. "The game went about the way we thought it would," said Norm Ellenberger. "We outscored them but we didn't dazzle them on defense." "We used our matador defense" added assistant coach John Whisenant jokingly. "We waved at them while they went to the basket."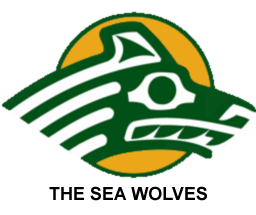 The game had a little bit of everything - good play at times, sloppy at others with a lot of trips to the free throw line in between. The officials whistled the two teams for a total of 68 fouls and three technicals, and despite the Lobos breaking the old scoring record of 126 points just 12 days earlier against Kentucky State, the game was a bore the final 10 minutes. Late in the sloppy game, Ellenberger turned to press row and asked, "Is this still Saturday?"
The foul-filled folly seemed longer than an Alaskan summer in the land of the midnight sun. One should have expected a long night when the Sea Wolves came down the Arena ramp in odd, mustard-colored warmups with the word "DEFENSE" emblazoned on the front. The Anchorage uniforms weren't much better, looking like electric lime pajamas suitable for a slumber party. And once the long night's journey started, it was as artistic as watching 10 guys trying to dribble snowballs along the Alaska pipeline.
There was plenty of trash talking during the game. Most of the verbal exchanges were between Michael Cooper and Anchorage's fine forward Bo Jackson, who scored 29 points and grabbed 13 rebounds. "It was just words, that's all," said Jackson, who admitted that Lobo center Will Smiley was his idol when the both attended Theodore Roosevelt High in New York. "There's no comparison between New Mexico and the other teams we've played. They're the best, without a doubt."
"If we're going to win the WAC, we can't do it alone. We need team play," said Smiley, who Jackson said was "a dominating player" in the Bronx playgrounds. "I want to win everything, but it's not up to me."
Even if the Lobos committed 28 turnovers, even if they out-rebounded Alaska by only 62-61, even if they shot 68 per cent (31-of-44) from the free throw line, Smiley's word were the sort that had to please Ellenberger. "We must have three excellent days of preparation to beat the Aggies," Ellenberger said. "I'm sure they are a better team now than we played them down there.
Non-conference home game: UNM 106 - NMSU Aggies 78
A packed Pit crowd of 18,054 fans - fourth largest crowd ever at UNM, largest crowd of the year, and the largest crowd to watch an Aggie-Lobo game -- watched in awe as Marvin Johnson - the nation's 16th leading scorer - poured in 27 points to lead the Lobos to a thrashing of their down-state rivals. Going into the game, the Lobos led the nation in scoring with a 112 points-per-game. After the game, the Lobos still led the nation at 111.1 points-per-game.
The win gave the Lobos a clean sweep of this season's series, after the Aggies swept the two-game series the previous year. It was the biggest victory over an Aggie team since the Lobos' 86-38 laugher in 1964.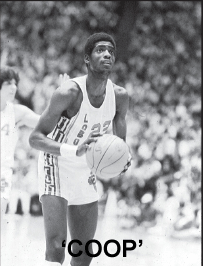 "We can't play any better at this point than we did tonight," said an elated Lobo Coach Norm Ellenberger after the Lobos moved their season record to 6-1. "We played with emotion throughout."
Ellenberger said that a major bright spot in the win was the Lobos' ability to get out of "that wild fire wagon game we've been playing and play well enough to get control of the game so we could play our way."
The Lobos dominated the boards 64-40. They dished out 25 assists to 16 for NMSU and fired 48 per cent from the field compared to a slightly cooler 42.8 for New Mexico State. Abney, a 6-6 junior, added a game-high 14 caroms and five assists to his total of 20 points - all in only 22 minutes of playing time. Three other Lobos scored in double figures: Howard (15), Cooper (12) and Center Will Smiley (11), who wowed the Pit crowd with a couple of hooks and a three-point play.
In the aftermath of his team's destruction, New Mexico State University Coach Ken Hayes said of the Lobos, "I'm reluctant to say anything because it would detract from the play of the Lobos. What can you say that doesn't detract from their play? They played an outstanding game." Hayes said that the two keys to the game were defense and rebounding. "They just beat us on the boards," he said. "They wanted it more. They just whipped us to death and our defense - we'd let 'em go through the middle there to shoot lay-ups. And we didn't accept the challenge when we went to the man-to-man. UNM has an awesome offensive club. They really played an outstanding game."
The Lobo game started a treacherous trip for the Aggies. In a couple of days, they would be playing UCLA at Pauley Pavilion. Although not as good as in year's past, few teams were as tough at home as UCLA - since moving to Pauley Pavilion - and UNM whose combined home records were 335-34.
Non-conference home game: UNM 104 - Vermont 81
In the first bracket of the Lobo Invitational, New Mexico earned its way into the finals with a sometimes brilliant sometimes choppy victory over outmanned but game Vermont.
The largest crowd in Invitational history, 18,029 watched as New Mexico forced Vermont into 37 turnovers. Michael Cooper scored career high 29 points as the Lobos simply outran and outshot the Catamounts.
With the packed Arena crowd exhorting them, the Lobos dashed to a 16-2 lead less than five minutes into the game, behind a mesmerizing effort from Cooper. The flu-stricken Cooper, visibly tired during the breaks in the action, hit 10 points - mostly from way outside - in the first five minutes. He ended with the first half with 20 points, including nine of 14 from the floor.
Willie Howard scored 16 points, Marvin Johnson with 19 and speedy Russell Saunders had 13 to pace the winners. The Lobos broke a school record with its sixth straight 100+ point game. The Lobos would be facing the 10th-ranked Syracuse in the title game of the Invitational.
The Lobos came up with a fine defensive effort despite being whistled for 28 fouls. UNM finished the first half on a tear, hitting 10 of their last 12 shots, to lead 51-31. They came out in the second half and displayed more of the same shooting brilliance, hitting 8 of their first 9 shots to take a 68-43 lead with 14:59 left in the game.

The closest Vermont could get in the second half was 25 points. The Catamounts appeared finally out of it after freshman Jim Nocera hung on the rim for a technical foul while trying a dunk. That came with 11:34 remaining.
Willie Howard, one of four Lobos in double figures, hit UNM's 100th point at 1:18 to play, and the reserves came in.
After watching New Mexico's victory, Syracuse's Coach Jim Boeheim said, "The Lobos score a lot of points. I think Cooper is just a great player, as good a big guard as I've ever seen. They rebound well and they have great shooting. They run extremely well and we'll really have to get up and down the floor if we want to be in the game."
Cooper, playing with brilliant intensity said, "Thank their coach very much for the nice words. This is a stairway to the Top 20 for us." Bidding for a second consecutive Most Valuable Player Award in the Invitational, Cooper noted, "I'm just thinking about winning. Being in the Top 20 lasts longer than any MVP."
Asked about the Orangemen, Cooper said, "They really didn't impress me. But our game is so much different than theirs. Ours is fast-paced and theirs is slow."
The crowds' pace was quiet much of the night, but with about eight minutes gone in the second half, the mob came alive following two great blocks of Vermont shots by Lobo center Will Smiley. "My shot wasn't on. I couldn't rebound. I was sick and this chest cold was killing me," said Smiley, who hit just two of seven shots while grabbing three rebounds and blocking three shots. "Those blocks were the only thing I could do to help the team."
Lobo assistant coach John Whisenant said, "I thought Cooper had the right kind of intensity. He wasn't so much intense as he was tight. He was taking good, balanced shots. I thought Vermont was a very well drilled, disciplined basketball team."
Asked about the pending confrontation against Syracuse, Whisenant said, "It just comes down to a matter of philosophy. Syracuse runs a controlled break, with a set offense and a good, strong defense. We play in a wide-open, end line to end line situation. It should be a hell of a game."
Non-conference home game: UNM 91 - Syracuse 96
In the title game of the 13th Lobo Invitational basketball tournament, number 10 Syracuse dug deep for poise in a game filled with pressure to beat unranked but determined New Mexico 96-91 before 18,644 raucous fans at University Arena.
The contest marked by lead changes in both halves and superb play from individuals on both teams, was a barn-burner from start to finish and had the crowd, second largest in Lobo history, jumping to their feet all the way. Down 78-65, the Lobos reached deep down to find one last rush, a 24-12 tear that pulled them within 90-89 with 2:05 left to go in the game. In the end, Syracuse's top free throw shooter, Ross Kindle hit two pressure free throws with 10 seconds left to ice the game for the Orangemen, who had won 35 of their last 39 games.
Syracuse needed cool play from 6-11 sophomore center Roosevelt Bouie,
6-11 freshman Dan Schayes, son of former NBA great Dolph Hayes, Dale Shackleford, guards Kindle, Marty Brynes and Hal Cohen, to top the Lobos. New Mexico, playing with character against the best team they faced that season, fell to 7-2 overall, but had six players score in double figures, led by Marvin Johnson with 21, Will Smiley hitting 10, Phil Abney with 11, Russell Saunders with 14, and Michael Cooper, who became a two-time tourney most valuable player with 20.
Cooper matched former New Mexico great Mel Daniels by being named MVP of the tourney for the second consecutive year. The Syracuse coaching staff and team were upset that their player, Marty Brynes, who matched his scoring average by scoring 20 each night, didn't receive the MVP award. "I won't say another word about it," said Orangeman Coach Jim Boeheim, who then proceeded to say a lot about Bryne's non-award. "This award has got to change. Brynes gets 20 both nights and stops the best player on the other team. Maybe they should make it the most crowd-pleasing award, but the way it is now, it's not the MVP. Cooper is a great talent. I guess it's the most talented player award." In the two games, Cooper scored 49 points, including 22 of 41 from the field, had 13 rebounds and dealt out a dozen assists, including 10 in the championship game.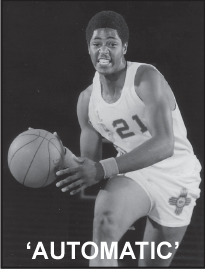 To show how the game went for New Mexico, its coach Norm Ellenberger tried to get something to drink immediately after the game, but the cup had a hole in it and spilled water all over his pants. "We got beat by a good basketball team," Ellenberger said. "Our comeback was the greatest, but our overall play was spotty. We showed all the character in the world to come back after being down by 13. We had the basketball and we had a chance to go and win it."
Later on, towards the end of the 1977-78 regular season, Boeheim quipped that the first question that every reporter and fan asked him was "How in the hell did you beat New Mexico?" Unbelievable and phenomenal were words Boeheim used to describe his team's victory over the Lobos. "I was very surprised we won down there, said Boeheim who had compiled a 44-8 record in his first two seasons at Syracuse. "Looking back at our schedule, if I had to pick out one game I thought we wouldn't win, New Mexico would be it. Hey, no way. But we did have the strength to hurt 'em on the boards." (Syracuse out-rebounded UNM, 45-36 with Bouie grabbing 13).
"New Mexico is great at the four quick positions. The center is questionable. For them to board, I thought (Will) Smiley would have to come on for them and I hear he's playing well. (Marvin) Johnson and (Michael) Cooper are just great. Everyone back here asks about them. I really like Cooper. He's as good and solid a player as I've seen. He's a No. 1 draft choice. He's the best all-around guard we've played against in all the time I've been here".
Boeheim said he foresaw New Mexico's eventual scourge of the WAC. "As soon as they won at Vegas, I knew they'd go down and beat Arizona and ASU", said Boeheim never at a loss for words. "I've been predicting they'd win every game in the WAC until they play up at Utah. New Mexico was the best team we've played this year. And the game we had with them was the best basketball game I've seen in a long time. Well, I didn't really see it. When you're coaching, you don't see anything. You just feel things and hope you'll survive."
At season's end, Boeheim was confident that his team (ranked 16th the previous week by the AP, 19th by the UPI) would be in the NCAA tournament for the sixth straight season. "Rumors have us going out West for the regional. Believe me, in no way do I want to go back to the Pit. We got out of there one time with a victory and I'm smart enough to know not to press the issue."
Non-conference home game: UNM - 102 - Puget Sound 89
Perhaps looking ahead to its Saturday night showdown at Nevada-Las Vegas, New Mexico played for a while like it would be lucky to beat New Mexico-West Las Vegas. However, reserve Phil Abney provided New Mexico a sudden burst of firepower that the Lobos needed to shake loose from pesky Puget Sound. The Lobos ran into a buzz saw in the Loggers, the 1976 NCAA Division 2 champions who matched UNM point-for-point through the games first 25 minutes before a sparse congregation of 14,333.
Treating Pit dwellers to a dazzling second-half series of virtuoso spins that would have impressed any coach or impresario, Abney poured in 23 points - 20 in the second-half high light show. Canning his first six shots in the second half, he helped UNM transform a 51-47 halftime deficit into a 63-61 lead, which the Lobos never relinquished. The 6-5 junior college transfer didn't miss a shot until he was fouled while trying an inside power spin takeoff that would have been judged a 10 if it were a dive.
Abney started the second half because Willie Howard, a senior who often didn't play like one, collected his sixth technical foul of the season, for protesting a personal foul call in the first half. Abney also started because the Lobos senior players performed like they their eyes were already full of silver dollars in Vegas, not pine chips from the Loggers' buzz saw. Abney fouled out of the game with 2:06 to go after scoring 23 points (9-of-13 afield) and snaring eight rebounds.
Teammate Marvin "Automatic" Johnson played his usually steady game and hit for a team-high 25 points, a half-point above his average. Michael Cooper who scored in double figures for the 27th straight time was injured early in the game, but played in the second half. The Lobos went on a 19-3 spree that enable them to overtake a 61-60 deficit and raced to an 80-64 lead before the Loggers called timeout at 11:10. The Lobos kept up the pressure, however, and when the reserves appeared at the four minute-mark, they had their eighth win in 10 starts this season.
Puget Sound fell to 7-3. "He's been a gold mine for us" said Ellenberger of Abney. "He and Mike Stewart both came off the bench and played 30 minutes for us. That's a lot of basketball the way we play it. Abney going inside like that was (assistant Coach John) Whisenant's idea and it was a very good idea." "I felt that we needed an inside game, so I took it upon myself to get one going." Abney said after his imitation of a dervish.
Asked if the roller-coaster Lobos were looking ahead to their dive bomb into the fun house at Las Vegas, Abney replied, "We were just down from Syracuse, that's all. The Pit is a great place to play ball, but it's hard to deal with all that prestige."
Non-conference road game: UNM 102 - UNLV Rebels 98
The prelude:
At last, the game that Lobo fans pointed to all season was here. The UNLV Runnin' Rebels, winners of 72 straight games in the Las Vegas Convention Center and still holding some of the aces who set a scoring record the previous season were to confront the contenders and pretenders for that mark, the UNM Lobos.
Lobo senior Willie Howard missed UNM's afternoon flight to Vegas. Howard was expected to catch a flight late out of Albuquerque, a disgusted Norm Ellenberger said. An interesting side note to this travesty was that Lobo Lair poster, ricoLobo, had an unexpected encounter with Howard that would have an impact on the game.
The Saturday of the game, rico was flying to Vegas just to hang out with his cousin. As far as the game was concerned, he figured watching it on TV at her place was about as close as he'd ever get to the action. He had briefly entertained the thought of going down to the Convention Center and trying to scalp some tickets, but being a poor student, rico didn't think there was any way in hell he'd be able to afford the hottest ticket in Sin City.
His folks gave him a ride to the Albuquerque Sunport and as he was checking in at the Southwest ticket counter, rico's dad walked up and said he'd just seen Willie Howard wandering around the terminal with a deer in the headlights look on his face. He went and grabbed him and brought him over to the line to make sure he got on rico's flight. His dad was a big time Lobo booster; a member of the Red Head Club and season ticket holder since Bob King's reign in Johnson Gym; so if he could do anything to help his Lobos, he'd do his damndest.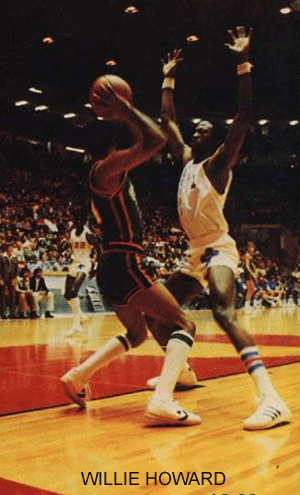 Poor Willie was all-alone. All he had with him was his Lobo gym bag slung over his shoulder. No one from the athletic department or university was with him. He didn't know how Howard had gotten to the airport, and rico didn't ask, but Howard was clearly freaked out; knowing that he'd screwed up big time.
Willie and Rico boarded the plane without incident and the flight itself was pretty uneventful. They chatted for awhile, about the things college guys talk about; chicks, chicks and more chicks, but he seemed preoccupied -- Rico thought Howard was dreading the reunion he'd have with Norm when they landed in Vegas.
Lo and behold, there was no one at the gate to meet Willie. Since they both had carry-on luggage, they headed directly down to the curbside pick up, where rico's cousin was waiting for him. No sign of anyone from the basketball team waiting for the erstwhile Mr. Howard there, either. Then rico said, "It looks like my cuz is your limo driver, big guy," and they piled into her sled. Fifteen minutes later they pulled up to the front door of the Westward Ho.
As a grateful but nervous Willie untangled his six foot eight inch frame from the back seat of his cousin's compact, rico asked him what he was gonna do with the two tickets Howard had told him the players get for every game. Howard told rico that he'd leave them under his name at will-call and rushed away to face the Wrath of Ellenberger. "Yeah right, like that'll ever happen" rico thought to himself, but he thanked Howard and gave him the soul brother handshake that white guys liked to do with black guys in the 70s to show how hip they were. He wished Howard good luck with Norm, and told him he'd be there (at the game) screaming his ass off.
Thinking they had nothing to lose, rico and his cousin drove to the Convention Center about an hour before game time to see if Willie had indeed kept his word. They wanted to be there early just in case they had to resort to plan B -- watching the game on the tube. He gave the lady at the window his name, whipped out his ID, and seconds later, she returned with an envelope that contained their admittance to basketball Nirvana.
To say their seats were in the nosebleed section would be generous. Not only were they in the very top row, they were also in a sea of rabid Rebel fans who didn't appreciate them cheering for the infidel Lobos. Well, that is, they didn't take kindly to rico's cheering for UNM. His traitorous cousin, you see, was pulling for UNLV.
When the final buzzer sounded and the Lobos had snapped UNLV's 72 game home winning streak, rico knew he had witnessed one of the greatest moments in UNM basketball history. What made it sweeter was experiencing it right in the heart of enemy territory.
He had indeed wound up with the hottest tickets in Sin City as there were absolutely no tickets to be had for the UNM-UNLV match-up and scalpers were charging as high as $40 for a seat - a tidy sum of shekels in those days. Unlike the previous year's game, which was piped into a closed circuit crowd of about 5,000 who each paid $5 to see it on TV, this anticipated shootout would be shown in Nevada and California.
The TVS network wanted to change the game's date to Sunday, so it could be shown on national television, but NBC wouldn't buy it, fearing the game wouldn't sell in the Eastern and Midwestern markets. NBC probably felt the folks back east wouldn't appreciate such pinball offenses and disdain for defense.
The Lobos entered the game with an 8-2 record and a nation-leading 107.5 scoring average. The 14-0 Rebels were ranked ninth nationally in the AP poll. They were on probation and therefore were not eligible for the UPI poll. The previous season the Rebels finished third in the country, setting a record of 107.1 points per game.
Admitting that New Mexico was the likeliest candidate to shatter the home-winning streak, Rebels Coach Jerry Tarkanian said, "I just hope we can keep up with them. They gave us a terrific scare last year and that bunch is back again. This whole town is waiting for this game and it should be one of the best in the country this year." This statement coming from a man with an incredible 116-16 record in four-plus seasons of coaching at UNLV.
The schools had developed a fine rivalry, despite having played but twice before. Two years before, 18,962 -- the then-largest crowd ever at UNM arena - saw the Lobos hold the Rebels to a season-low 80 points, but only scored 73 themselves and lost. Then exactly one year prior to this game, New Mexico playing what the Las Vegas Sun called "one of the most intense, exciting first halves ever seen in these parts," led by as much as 10 points in the first half.
Sparked by Marvin Johnson's 21 points, the Lobos led 54-52 at halftime, and traded baskets with the Rebels until about nine minutes to play. UNLV then electrified the Convention Center and short-circuited the Lobos with 16 straight points and won 121-96.
"Although they beat us last year, they were supposed to beat us," said Michael Cooper who was nursing strained muscles in his right shoulder, but was expected to start that evening at guard. "I won't say they're the underdogs (the Lobos were favored by four points), but last year, they had the seniors. Now we've got them." With respect to that evening's match-up Cooper noted that "Besides the Pit, there's no wilder place to play" than the Las Vegas Convention Center. "In one word this place is magnificent. Its in Las Vegas and what else can you say."
The game: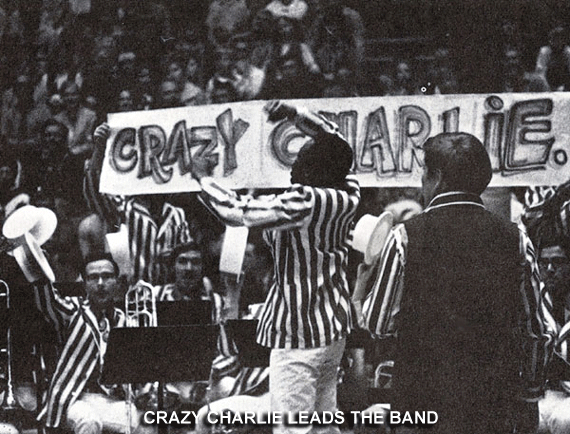 New Mexico, playing the kind of basketball expected of it all season scored one of the most memorable victories in school history, unmasking unbeaten UNLV 102-98.
The Lobos' thrilling triumph snapped the Rebels home-winning streak of 72 straight games. Ironically, Cincinnati, which had a 70-game home-winning streak, was defeated earlier that day at home 78-75 by Louisville.
A record Las Vegas Convention Center crowd of 6,593 - mostly stunned Rebel fans with about 300 delirious Lobo boosters - witnessed the upset. The Lobos won the game by out-rebounding UNLV by a whopping 65-35 margin. The berserk Las Vegas Convention crowd witnessed a game, which was tied 18 times and the lead changed hands 14 times.
It appeared that poor free throw shooting would doom the Lobos in the final two minutes, as they missed three straight. But with a 98-96 lead, Michael Cooper sent a brilliant pass to Phil Abney on the break and the acrobatic Abney dunked the ball for what proved to be the winning basket with 14 seconds remaining.
The scintillating Cooper, who scored 24 points and led all rebounders with 15, scored the game's final two points by canning a pair of free throws with five seconds left.
Sparking New Mexico's inspired second-half performance was the shooting of Cooper's co-captain and teammate, Marvin Johnson, who missed just one shot (9-10) in the final 20 minutes. Johnson, who entered the game with a 24.6 average, led all scorers with 31 points.
The Lobos had just three players in double figures - Abney being the third with 26 - but had four players rebounding in double figures. Abney grabbed 12, Johnson 11 and 6-10 Will Smiley snared 10. Willie Howard -- who spent most of the game on the bench -- scored five points and pulled down five rebounds.
UNLV's senior captain Jackie Robinson led the Rebels with 21 points. Sensational junior Reggie Theus, playing nearly the entire second half while saddled with four fouls, added 20 while center Earl Evans scored 14 points and grabbed a team-high 10 rebounds.
The Rebels led 94-92 with about just under five minutes left, but Tarkanian took his club out of the game by calling for four-corner stall. Theus, the heart of the Vegas team was then called for traveling and after Ellenberger called timeout and told his players to feed Johnson the ball, Johnson then hit one from the Las Vegas Strip to tie the game at 94.
The game was televised live in Los Angeles, where it probably impressed some of the high school players New Mexico was recruiting. Laker play-by-play announcer Chick Hearn was heard to say, "This Johnson is phenomenal! What shooting! Where did they get him?"
Then with 2:46 left to play, Abney, who UNLV fans were probably wondering "Where did they get him from?" gave UNM the confidence to win. Making his first start of the season because Willie Howard missed the team plane, Abney was fouled and calmly swished both free throws for a 96-94 lead. Abney seemed to relax and yet motivate the Lobos with his steadiness on those two free throws.
Thirty seconds later, Mark Felix missed the front end of a 1-and-1, as Hearn described how Felix had won a free throw shooting contest as a nine-year-old and had won a road trip with the Lakers. Then at 1:43, Will Smiley was fouled while shooting. Smiley badly missed both free throws and Hearn giggled at what Smiley later called "two bricks."
Theus tied the game for the 18th and final time by making a pair of free throws at 1:33, but then Felix took over, playing because Russell Saunders had fouled out, and took control. Felix drove into the lane and was fouled by Rebel Jackie Robinson.
"The crowd got to me on that first free throw," Felix said. "But when I got another chance, I tried to picture myself back at the Pit. It's empty, that's what flashed through my mind. And our whole effort from September till now went through me - where we've been, and where we're going." Felix' two free throws then went through the cords and New Mexico led 98-96 with 1:25 left. Hearn asked commentator Lynn Schackleford, "Are you sitting in on history?"
After the teams traded turnovers, Cooper answered Hearn and teams such as Arizona, Syracuse, Louisville, Michigan and Oregon who hadn't won at UNLV since Houston did, 75-72 in 1974. With 20 seconds to play and the Convention Center nearly levitating and Ellenberger stomping his feet on the floor and Tarkanian's sad daschund eyes looking more like a scared deer's, Michael Cooper blocked a Tony Smith shot. Rebel Gerald Sim's grabbed the ball and tried to shoot, but Smiley blocked that and then Cooper snared the ball and launched his rocket to Abney for his thunder dunk and a 100-96 lead with 14 seconds left.
"I knew Coop had it and I knew once I got free, it was icing on the cake," said Abney. "After I jammed it, I just had an unreal feeling. It was unbelievable. I was tingling. We did something no other team could do. It was like a dream come true."
Rebel Willard Govain tried to shatter the dream by racing down-court for a layup with six seconds left, but Cooper was fouled after getting the in-bounds pass. Raising his fist between shots, Cooper sank both free throws. Hearn commented, "Adversity is the start of success."
A dejected Tarkanian noted "Our kids played real hard. But we gave New Mexico too many second and third shots. We got thoroughly whipped on the boards. We knew Johnson was a great shooter, but we didn't know how great. He kept hitting and hitting at the end… I guess I should have gone to the delay game earlier. I didn't know what to do."
Ranting and rampaging all week for his Lobos to rebound and play defense, Ellenberger was rasping and grasping for his voice during the game. Pleading with his players to maintain that mental toughness and pounding his poor heels on the court to get their attention, Norm was truly storming throughout the game. With five seconds to play, Norm's body was swaying and his eyes were glistening, you could tell how much this game meant to him. While Cooper canned those last two free throws Norm had an enraptured look on his face.
"I'm glad I'm not in that locker room," joked Ellenberger after the game, "they think they won a national championship. We haven't been a very good basketball team for the last three weeks. The kids realized that and came out with one tremendous effort. We showed up ready to play and we came right back out in the second half and played as fine of a basketball game as you can play. Lesser individuals and lesser groups would have collapsed but we hung."
Conference road game: UNM 91 - Arizona State Sundevils 84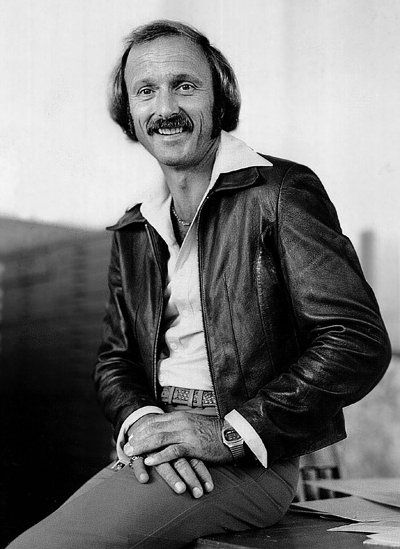 The Lobos entered conference play on the road with a number 15 ranking in the UPI (but not yet ranked in the AP) and the prospect of trying for a rare sweep in the state of Arizona. No WAC team had swept the Arizona road trip since 1971, when Utah turned the trick. UNM had not won in Tucson since Ellenberger became the coach six years prior.
In the first game ASU slowed the game down a sticky zone defense and got fine shooting performances from Tony Zeno and Rick Taylor and kept its poise in pressure situations. But on the score board where it counts most, the Lobos won the game 91-84 in an important WAC game.
The victory by the Lobos was the first by a WAC team on the road that season and their 10th in 12 starts. The Lobos did it before 6,689 vocal fans in the 14,277-seat University Activity Center.
The Lobos needed a fine showing on the offensive boards and some clutch free throws in the game's final moments to turn back a clinging Devil squad. UNM grabbed 51 rebounds to ASU's 32, despite a Sun Devil zone that prevented Lobo fast breaks and forced constant outside shots.
"The difference in the whole game was what they (the Lobos) did off the boards;" said a weary ASU Coach Ned Wulk. "what they missed, they got again with some aggressive rebounds. Also, they got some good shot-blocking at the end. That's usually goaltending on us… but they did a good, aggressive job."
The lead changed hands 13 times in the first 20 minutes, and the game was tied eight times. ASU led by five, 36-31 before Willie Howard entered the game and helped put New Mexico back in contention. Howard's free throws with 40 seconds left in the first half put New Mexico ahead 48-43.
The Lobos squandered their 50-46 halftime lead in the first five minutes of the second half. But senior Michael Cooper hit a 15-foot baseline jumper at 14:20 to give New Mexico a lead it would never relinquish although the game was tied twice more.
By 8:01, the Lobos had built a nine-point lead, their biggest in the game, 75-66. Wulk called timeout, the Devils came back and converted two turnovers into baskets, and with 3:40 left, the Lobo lead was three - 81-78. Determined Russell Saunders, a 50% free throw shooter, got shook when he missed the front end of 1-and-1 that would have lengthened the Lobo lead. But a crucial turnover at 1:21 miffed Saunders even more, as ASU reserve guard Derek Davis converted into a layup and pull the Sun Devils within one at 81-80.
Lobo Coach Norm Ellenberger perhaps sensing disaster, alertly called timeout at 1:02. From that point the Lobos became the free throw shooting team they had always wanted to be. First Saunders then Marvin Johnson and Cooper, and then Saunders again, hit consecutive 1-and-1s in the final minute to salt away the win.
Phil Abney who made a decisive slam dunk at the buzzer, started in place of Willie Howard. Center Will Smiley, a reserve since he came to New Mexico, started in place of Jimmy Allen, but shared game time eventually with his 6-9 cohort.
"We got good play off our bench," Ellenberger said. "Willie Howard and Jimmy Allen, two guys who have been starting for two years, saw what had to be done while sitting on the bench, and they sucked it up and got the job done once they got in there… that's a sign of maturity."
Johnson led all scorers with 23 points, including 11-of-12 from the free throw line. Cooper had 18, Howard 16 and Saunders 14. Zeno hit 9-of-15 and led ASU with 20 points.
Referring to UNM's No. 15 ranking in the UPI poll, Texas-El Paso Coach Don "The Bear" Haskins said, "If I was voting this year, I wouldn't just rate New Mexico in the Top 20, I'd put them in the top 5. I think they're an excellently coached team. I really believe Norm is doing one super job up there. They've got the horses and they've got the jockey and they are going to be very difficult to beat."

Conference road game: UNM 93 - Arizona Wildcats 81
It's hard to keep a good team down. In New Mexico's case, a record 15,156 McKale Center fans tried to, but didn't, a few calls against the Lobos didn't, and most of all a gritty Arizona Wildcat team didn't. The Lobos were down six times in the game, but valiantly fought back and vanquished the 'Cats 93-81 Saturday night to preserve their first-ever sweep of the crucial Arizona trip in Western Athletic Conference basketball. New Mexico's poise was again a key, in a scene reminiscent of the Lobos' victory at Nevada-Las Vegas, where fans screamed obscenities at New Mexico throughout the game.
The win for the 15th-ranked Lobos was their 11th in 13 games, while Arizona fell to 9-4 and 1-1. The Lobos were the only team to win two league games on the road in the opening week of conference games. Moreover, the only WAC teams to sweep the Arizona trip in the prior 11 years were Utah in 1971 and BYU in 1967.
Perhaps unexpectedly, the Lobos had an almost easier time beating the Wildcats than Arizona State the night before-once they got rolling that is. The Wildcats gave the Lobos their last scare early in the second half. Trailing 43-40 at halftime, Arizona scored three straight buckets and grabbed a 46-43 lead before UNM called timeout. The timeout didn't help the Lobos, as Arizona swept to a 52-45 lead at 16:54. New Mexico called another timeout and that seemed to be the turning point.
"We went through this last year," said a happy Marvin Johnson, who scored a team-high 20 points to help UNM break a seven-game losing streak at McKale. "We knew what was going on. We knew we were playing badly and just had to play ourselves out of it."
The Lobos played their way out of it behind a super effort from reserve guard Mark Felix, whose second straight fast-break layup gave the Lobos the lead for good. Felix missed all the padding in the basket pole and struck the steel base with his head, stopping action for several minutes. "It just rung my bell, but I'm all right," said Felix who rung the Wildcat's bell by scoring eight points. The spark by Felix led UNM on an 18-4 surge midway through the half and a 63-56 lead that the Wildcats couldn't overcome.
Johnson, who had eight points in the first half, got scoring support from Phil Abney, who had 17, consistent Michael Cooper with 15, Jimmy Allen came off the bench to score 14 and Russell Saunders with 10. It was Cooper's 30th straight game scoring in double figures. Willie Howard was slapped with his seventh technical foul in 13 games.
"I think we just wanted it more than they did," said Allen, who grabbed a team-high nine rebounds. "We were down, but we knew we had to play good defense and run our offense - it all started working. Johnson and everyone started putting it in. It was a great team effort."
Non-conference home game: UNM - 89 - UNLV Rebels 76
It's a lucky thing the fire marshals weren't prompted to drive away the 19,044 delirious fans in overloaded University Arena - because everybody wanted to see the sparks fly in New Mexico's 89-76 triumph over rival Nevada-Las Vegas. The Pit, rocking with nearly 2,000 more people than its listed capacity, was filled larger than ever before. The previous largest crowd was 18,962 who gathered January 17, 1976 to see - you guessed it - UNLV and the Lobos.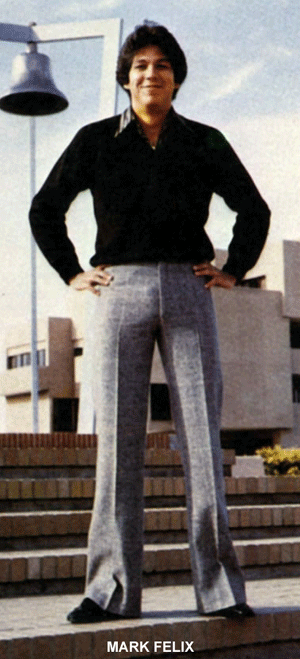 With each team missing a starting guard, with each team coming off a tough road trip, with each team mirroring each other offensively and with each team truly respecting each other, New Mexico and Nevada-Las Vegas collided in an attractive game matching ascending and descending national powers at the Pit.
The Lobos came into the game with a 104.7 scoring average and ranked 13th by the UPI Board of Coaches and 20th by the AP Writer's Poll. The Runnin' Rebels came in at 15-2 and ranked 16th by the AP. After New Mexico snapped UNLV's 72-home game winning streak with a stirring 102-98 victory, the Rebels had defeated Illinois State 94-92 and then lost at 97-81 at defending NCCA Champion Marquette on national TV.
In front of the record Pit crowd the slow starting Lobos finally overwhelmed the tired Rebels. "We were definitely tired," said Reggie Theus, the Rebel's sparkling forward who scored a game-high 27 points. "But I'm not going to give out excuses. New Mexico is definitely one of the top teams in the country. They play the style of ball we made famous. They play eight guys, they run and they press. They're tough."
Lobo Marvin Johnson confirmed the Rebel's exhaustion. "They were breathing hard and they didn't even try to come back on us late in the game," said Johnson, who scored a team-high 24 points despite hitting 9-of-24 shots. "I knew we weren't up for the game at first, but then we just played into the tempo and the crowd really helped us."
Former starting forward Willie Howard sprang off the bench to score 16 points and snare six rebounds. New Mexico's Mike Stewart took advantage of 18 minutes playing time to score 12 points - his first game in double figures. Stewart, the previous year was occasionally mistaken for the team manager, said "The first two years I was here, nobody recognized me. Now, I'm proving myself. Everybody likes attention, but as long as we're winning, I'm glad to be part of a real team."
After the game Nevada-Las Vegas Coach Jerry Tarkanian said "New Mexico's got a great club. Norm (Ellenberger) kept putting great players in and physically, we just couldn't keep up. Norm never took a timeout and the pressure wore us out."
In a real display of class after the game, Tark the Shark went into the locker room to congratulate the victors. The celebratory Lobos seemed to sense a force in their presence and turned from their misty eyed back-slapping and trying to answer reporter's questions to acknowledge Tarkanian.
It was a tender moment, and one could almost feel the basketball power in these Western United States passing from Las Vegas to Albuquerque. The Lobos became quiet and heard Tarkanian tell them:
"You guys played just a super game. I'm pulling for you to win the WAC and I'll be looking for you in the final four. Good luck to all of you. I really mean that."
And his gesture was well received. "Its an honor for Coach Tarkanian to come in here like that and wish us good luck," said an elated Phil Abney, whose 5-for-5 floor performance fueled the Lobo second-half surge. "I'm feeling good! That's really fine!"
Conference Road game: UNM 84 - UTEP Miners 57
The warrant:
Instead of a handshake and the usual "Good luck, Coach," Texas-El Paso Coach Don "The Bear" Haskins was served with a bench warrant by New Mexico's Coach Norm Ellenberger prior to the UNM-UTEP game. Ellenberger swore out an affidavit for a search warrant, charging Haskins with stealing the basketball to be used by the high-scoring Lobos and the Miners, who were expected to play a four-corners stall.
The affidavit stated that Ellenberger "has been informed by the above defendant (Haskins) personally that he has already stolen the basketball to be used in the game with his UTEP Miners on the 21st day of January 1978; That the said Don Haskins is hiding the stolen basketball either on his person or within the confines of the Special Events Center in El Paso, Texas and is not about to let Norman Ellenberger or any of the Lobos to recapture said basketball.
"That said basketball has been obtained by the defendant in a manner which constitutes the criminal offense of grand larceny and said basketball is designed and intended to be used by said Don Haskins a means of committing the criminal offense of assault and battery on the said Norman Ellenberger and the UNM Lobos."
"It is further alleged that this basketball would be material evidence in the criminal prosecution of the said defendant for grand larceny."
The said Norman Ellenberger said if the search warrant isn't valid in Texas, and it isn't, he plans to bring a basketball to El Paso "so at least we can have a ball to play with. I know Haskins' players don't know its supposed to be shot in the basket."
The game: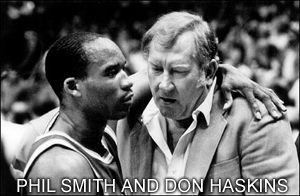 After New Mexico's 84-57 pasting of Texas El Paso, this seemed an almost unlikely place for Michael Cooper's double figure scoring streak to end. But the 13th ranked Lobos had some bright spots, too; their best defensive showing of the year, 23 points from super sub Willie Howard and their third Western Athletic Conference road victory of the season. Cooper didn't score in double figures for the first time in 32 games, fouling out with 7:33 to play after scoring six points.
The Lobos lagged behind 7-2 early in the contest, but once they got their bearings down, it was a romp the rest of the way. Early in the second half, Howard ignited a 20-10 run that erased any doubt about the game's outcome. Howard's two straight three-point plays eight minutes into the half gave UNM a 59-36 lead. The Lobos running their fast break against a determined but outmanned Miner defense, built the margin as many as 31 points. Meanwhile, the UNM defense held UTEP to 13 fewer points than any other team had scored against the Lobos this season.
"I thought we played about as well as we can play," said Lobo Coach Norm Ellenberger. "We didn't turn the ball over - only five in the second half, which was key - we played everybody, had fresh people in all the time and shot well. It was just an excellent ball game for us."
For all their success, the Lobos were beaten on the boards for the second time in their last three games 43-39. UTEP freshman Anthony Burn led both teams with nine rebounds, and he and fellow freshman Roshern Amie paced the Miner scoring with 13 points each. Lobo forward Marvin Johnson was held to 18 points - 6.6 below his season average.
Howard commenting on his super sub role, said, "When I start the game on the bench, I see a lot of the flow. I watch the man I'm supposed to guard, what he does best; in two or three minutes you can tell a lot about them. It helps a lot. I see what we need - if its defense, or some scoring, or whatever. If I can be an example I want to be an example. We can run a lot more when I'm in there. I like to run and everyone else gets runnin' too. We can get up and down the court. Tonight, I can't say I was 'on' I just came ready to play."
Ellenberger said, "Howard's playing really well. When he's playing that well, we've got to give him that time and he responds."
The first 11 minutes of the game were two distinct chapters. A three point play by Amie and Earl Fuller's two fast-break baskets got the Miner off to a 7-2 lead by the 17:31 mark.
In the next eight minutes, the Lobos' determined style of play outclassed the less experienced Miners. UNM outscored its hosts 20-4 and then ran on to a 39-26 intermission lead. Part of the big surge was due to the floor leadership of Cooper. But the 6-5 senior playing defense like a spider on a fly picked up his third personal foul on a charge and had to sit down with six minutes left in the first half. Cooper's backup Mike Stewart filled in capably, however and UTEP could not mount a serious comeback.
Conference home game: UNM 95 - BYU Cougars 82
The no-fakes, no-frills New Mexico defense put forth an earnest effort and earned a little respect in the Western Athletic Conference, but credit the Lobo's offensive prowess, led by Willie Howard and Marvin Johnson for a 95-82 win over gutty Brigham Young before 18,211 ever-vocal fans at University Arena.
Howard in another reserve performance hit 9-of-13 field goals and scored 23 points while Johnson had 21 to lead the Lobos. The two combined for 32 points in the second half to spark UNM. The Lobo reserves more over out-scored the BYU bench 40-4.
The Lobos' 14th win of the season in 16 games gave them a WAC-leading 4-0 record. BYU, 8-13 and 2-3 never led in the game but threatened UNM all the way.
Howard, perhaps wanted in Utah for offenses against the LDS Church scored his 23 points in 23 minutes. Proving to be New Mexico's puma off the pine, Howard came off the bench to average 20.7 points in his past three games. Just as he scored points the prior week at Texas-El Paso, Howard slid through the BYU defense for a jaw-dropping series of hooks, fade-aways, jumpers, tips and just plain in-your-face dunks.
Howard's soaring slam late in the first half might have been a world record in the broad jump - he took off from what seemed like the top of the key. But it was wind-aided; the gasp from 18,211 believers had to propel Howard a few feet further. "I don't know of anybody in America, let alone our league who can stop Howard when he gets it going," said a rival WAC assistant, who asked that his name not be used.
Afterwards, both coaches said their teams did not play up to their capabilities. Lobo Coach Norm Ellenberger, who had a rare team meeting following the contest, said his team did not sustain a steady 40-minute effort. BYU coach Frank Arnold, meanwhile, noted lack of depth, poor passing and rebounding were factors in the loss.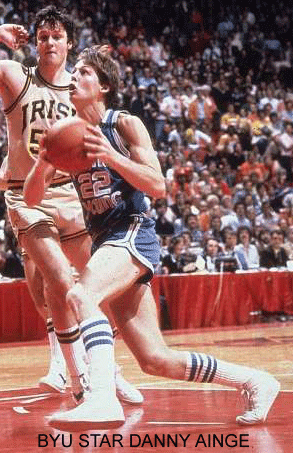 "We did not play well," observed Arnold. "We passed poorly. And I can't believe we only lost by four on the boards (50-46). New Mexico had a lot of second shots. And not having any depth was a big factor too. Danny Ainge played 40 minutes and Michael Cooper (of UNM) got some time to sit down. And Alan Taylor played 40 minutes too. We've got to get those guys some rest."
Though wearied at the end, the Cougars were thinking upset all the way." I can in no way fault the effort by our kids," said Arnold. "We're anxious to play 'em again. We may get beaten as badly, or worse, or do better, but we're looking forward to the next one." Arnold said intimidation was a factor, but only early in the game. "Some blocked shots intimidated our inside shots," he said, "but really, that was just in the first half."
Those early blocked shots - eight in the game's early moments - and 10 points from Phil Abney enabled UNM to take a 42-33 intermission lead. But the Cougars came back. Taylor, a 6-10 sophomore center, hit three baskets, freshman guard Scott Runia added a jumper, and Rice's jumper from the top of the key made it 55-59 Lobos.
That's when Howard and Johnson took charge. Johnson, who'd scored but four points in the opening half, came to life from the outside and Howard worked his way through the rugged middle for key baskets. Cooper held the Cougar's speedy freshman Danny Ainge to 13 points - nine below his average and 13 under his league average. "I was real wired. I was over hyped," said Cooper, who was still loose enough to score 10 points and grab 17 rebounds. "I didn't go out there to shut Ainge down. I just wanted to cut him and knock him out the offense. And my teammates gave me help after he got away from me."
Nobody helped Cooper establish the tempo of the game early, when he blocked Ainge's first two shots, and after the first snuff, adding a body block. "He (Cooper) chucked a couple of my shots, he didn't intimidate me," said Ainge, who hit 5-of-15 shots. "I had some open shots later in the half, but couldn't hit. He is a helluva defensive player - the best I've faced this season by far. That team definitely compares with UCLA and they've probably got as much talent as North Carolina."
The Cougars played the Bruins and Tar Heels earlier in the season, but probably didn't run into an inside intimidator like the Lobos' 6-10 Will Smiley. The likeable Smiley, besides blocking three shots and grabbing 11 rebounds, had adorned himself with a new nickname: "The Chairman of the Boards."
"That's me. I just made it up today," said Smiley.
Ellenberger spoke about the "ballyhoo" about his team. "The league is won when you go win all 14 games," he added. "This (ballyhoo) can cause decay. We've got a fine team, a group of beautiful young men, but if we don't improve with each game, we're in trouble. Tonight, we did not improve. You've gotta give BYU a lot of credit. They were well prepared and they're a good team. Ainge is a tremendous athlete. He's every bit as good as all the ballyhoo preceding him. He'll get better with each game. Cooper got himself ready to play a good basketball game - he got double figures - he got ready and played a fine game."
Conference home game: UNM 113 - Utah Utes 89
New Mexico and Utah renewed one of the Western Athletic Conference's better rivalries. Things went from so good to so mediocre so quickly, it almost looked like all 18,155 University Arena fans were worried. New Mexico's coach lost his voice early in the second half as Utah, who looked more like a victim of the Lobos in the first half suddenly threatened to catch up and maybe even win.
If this was pressure, it was what 12th-ranked New Mexico needed. Accenting defense, the Lobos mastered the slump that slowed them early in the second half and powdered the Utes before a regional television audience to take early command of the WAC race. Its lead cut to 78-67 with 10:02 left in the game, New Mexico went on a 25-7 rampage in less than five minutes to lock up its fifth WAC win without a loss. Utah bidding to retain the title it won the previous season, fell to 14-5, 4-2. New Mexico had scored the second-highest amount of points ever against a Utah team.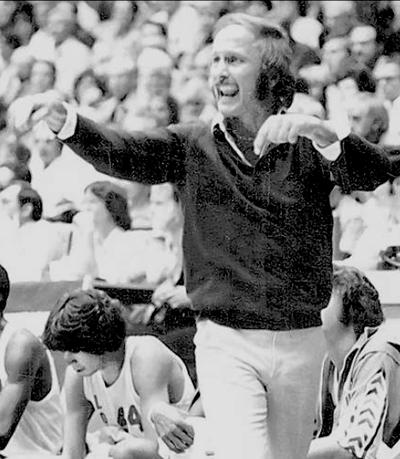 "That's gotta be one of the best halves of basketball ever played in the Pit," said Lobo Coach Norm Ellenberger of the first half, which UNM won 56-39. "Especially in this big of a ball game - this was a big ball game."
Indeed it was. The Lobos put together one of their top defensive efforts of the year - with senior Michael Cooper leading the way - to run away from the weary Utes. Cooper who just two nights earlier held BYU's Danny Ainge to 13 points, held Utah's All-America candidate Jeff Judkins to 16 points while scoring 19 points of his own.
Even though the Lobos were the top scoring team in the nation and scored the most points ever by a UNM team in WAC play, the UNM players credited their defense for the triumph. "Our defense is the most important part of our game," noted Russell Saunders, who scored 16 points and had seven assists in 18 minutes of foul-plagued action. "We get half our points off of defense. Everybody looks at us as a scoring team - fans like points, it brings excitement - but a basketball person who watches us knows we're a good defensive team."
Ellenberger, who regained his voice to talk with reporters after the win, concurred. "He (Cooper) came back with another sterling effort. I don't think that there've been two games back-to-back as fine as these. When it came down to it, he really came in and did a great job."
"They (the Lobos) are just better than we are," Utah Coach Jerry Pimm said after the game. "They just gave us a major league butt-kicking."
Conference road game: UNM 94 - Wyoming Cowboys 91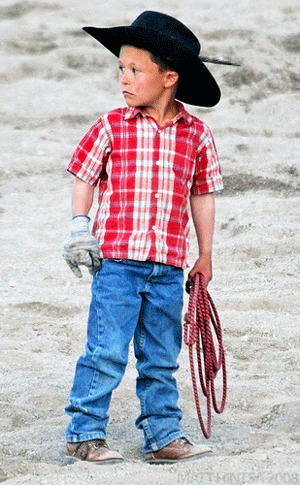 New Mexico's Lobos built an 18-point lead midway through the second half, then staved off a furious Wyoming rally in the final three minutes to take a 94-91 victory in WAC basketball. The victory gave the nationally ranked Lobos a 16-2 record and a perfect 6-0 mark in WAC play. It was also New Mexico's fourth road victory in the WAC and their ninth straight victory overall.
The rough contest, which saw a total of 56 fouls called, was actually settled early in the second half when New Mexico outscored the Cowboys 10-1 to move to a 65-52 lead. The Cowboys cut the Lobos seven-point halftime lead to four points at 55-51 in the first three minutes of the second half and appeared to have the momentum going their way. But then came New Mexico's spurt, aided by three baskets by reserve center Jimmy Allen. The Lobos steadily built that lead and with 8:22 remaining led 83-65.
But the Cowboys stormed back with a 14-2 margin over New Mexico to cut the lead to 85-79 with four minutes to play. New Mexico then built the lead to 92-81 with just over two minutes left. Then Wyoming scored 10 points to but two for the Lobos. The Cowboys strategy of fouling guard Russell Saunders paid off as he missed five free throws down the stretch.
A solemn New Mexico Coach Norm Ellenberger shrugged his shoulders and said, "Not very exciting," when asked about his team's play. "Ellenberger added, "We've stunk up this place before. Evidently, it must be hard to make people realize how hard it is to play here (Laramie) against a good Wyoming team. But when you slip and slide around and still win, you've got to be happy. In no way am I trying to belittle our players, but there won't be too many more wins if we continue to play like this."
Guard Michael Cooper, who hit some key baskets for New Mexico, said, "I don't believe we won as badly as we played. We have to regroup and get it together. We didn't play any "D" at all. After we took that 18-point lead, we started taking some silly shots. People were driving down the lane and trying to make turning and twisting shots, instead of setting up our offense and getting the 12 and 15-footers we know we can hit."
"I don't know what it is, but it's tough to play in this atmosphere," said Marvin Johnson, who led all scorers with 21 points. Phil Abney added 20 and Allen 12.
Wyoming now 1-5 in WAC play and 10-9 overall, was led by Kenneth Ollie with 16 points. Tony Barnett, Charles Bradley and Lonnie Buckner each added 15.
The first half was a parade to the foul line for New Mexico as the Lobos attempted 24 free throws and made 17 to take a 53-46 lead. The Lobos were unable to keep Wyoming from scoring, however, and never could take control in the first 20 minutes, although they did lead by as many as 11 points (33-22 with just over eight minutes left).
The slower Cowboys were able to stay with New Mexico on the boards, trailing in that department by only two, but New Mexico's quickness was responsible for the Cowboys heavy fouling as they continually were caught holding when the Lobos drove for the basket.
Conference road game: UNM 91 - CSU Rams 82
New Mexico's football team could never stop Al "Bubba" Baker the prior three years. And if Coach Norm Ellenberger couldn't find a way to do what Lobo football Coach Bill Mondt players couldn't, the nationally ranked Lobo cagers might have seen their spotless 6-0 Western Athletic Conference spoiled. New Mexico met the rugged Colorado State Rams and Ram Coach Jim Williams had the 6-6, 260 pound Baker on hand to see that CSU wasn't on the short end of Ellenberger referred to as the "most physical game we'll play this season".
New Mexico extended its Western Athletic Conference winning streak to seven straight and 10th overall as the Lobos defeated tough Colorado State, 91-82 before a record crowd of 11,642. The win by the Lobos allowed them to set a WAC record for most consecutive league wins. The victory was 17th against only two defeats by the eighth-ranked Lobos of Coach Norm Ellenberger.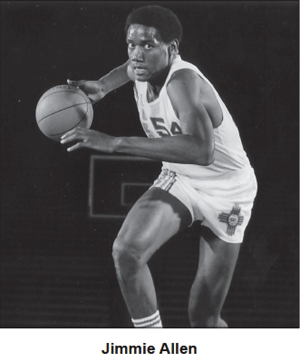 Reserve center Jimmy Allen scored 14 second-half points to spark New Mexico after the Rams twice threatened to overcome the Lobo lead. Allen led UNM with 11 rebounds in 22 minutes of playing time. The Lobos outscored the Rams, 12-4 in the first 4 ½ minutes of the second half to open a 15-point lead at 63-48. It appeared then that the Lobos would have an easy time.
But CSU sophomore sensation Barry Young threw in six quick points, Larry Neal added a pair and the Rams were quickly brought back in contention. But then Allen came through with three baskets in the span of a minute to give New Mexico breathing room.
"We had to play a great basketball game to win, and we did," said Ellenberger. "That's as fine a CSU team as Jim Williams has had in a long time. This was as big a game as we've played all year long. When we really needed the big play - both offensively and defensively - we really came up with it. We maintained our composure every time CSU made a run at us."
Ellenberger came into the game concerned about his team facing their most physical foe. Although the 6-6, 260-pound Baker, a two-time all-WAC defensive end on the CSU football team was not a starter on the Ram cagers, their front-line still included 6-9, 235-pound Larry Paige (12.6 scoring average), 6-4, 195-pound Larry Neal (6.8) and 6-8, 185-pound Alan Cunningham (15.2). New Mexico's biggest man was 6-10, 215-pound Will Smiley, who was 45 pounds lighter than Baker. No other Lobo weighed over 190 pounds.
Asked if he felt the Lobos had the WAC title wrapped up, Ellenberger said, "Ever since we beat Arizona in the opening week of league play, everybody's been telling us we've got it wrapped up. And all we've wrapped up so far is the first half."
CSU Coach Williams had nothing but praise for the Lobos. "I've been voting them third in the polls for the last month," Williams said. "After tonight's game, I'm convinced they belong among the top three teams. I don't know if New Mexico can play any better than that, but if they do, they might belong in another league."
Williams tried several defenses against New Mexico, but the Lobos never were seriously bothered by them. About the only defense that stopped anybody was the box-and-one, in which Cunningham played Marvin Johnson man-to-man, and the other four players were in a zone.
Johnson, who picked up three fouls in the first half, played on 18 ½ minutes and scored 12 points - 11 below his average. However five other Lobos were in double figures. Michael Cooper matched Allen's 16 points, while Abney and Russell Saunders each had 14 and Howard 11.
Young, a transfer from Trinidad (Colo.) Junior College kept the Rams in contention with 31 points and 13 rebounds. Paige added 18 points, while Cunningham had 13 and Neal 12.
A couple of jumpers from the key by reserve guard Mark Felix broke a 28-all deadlock with 8:17 left in the first half and the Lobos never trailed again.
New Mexico, shooting 60.5 per cent from the field in the first half, took a 51-44 lead at intermission. New Mexico finished the game with 54.4 shooting percentage, and managed to lose the rebound battle against the taller and stronger Rams by only one - 41-40.
Conference home game: UNM 103 - Arizona Wildcats 85
The sixth-ranked Lobos played with an 11 to 21-point lead throughout the first half, lengthened it to 23 points five minutes into the second half, relaxed a bit during an impressive Wildcat comeback attempt, then just cruised. The win, UNM's 18th in 20 games, was the Lobos eighth straight in Western Athletic Conference play, which tied the previous record held against Arizona State. Saturday night would not only break that record, it would fuel the Lobos furious charge to a WAC title which had evaded them since 1974.
When it comes down to "improvement," a key word often used in the Lobo camp, this game was what Lobo Coach Norm Ellenberger appraised as a moderately successfully. Arizona Coach Fred "The Fox" Snowden went further than that. "Nine or 10 men deep, they're as good as any team ever in the WAC," said Snowden. "They're a good basketball team."
Coaches visiting the Pit were often asked that season about the Lobos potential in post-season play - if they got that far. "How well they'll do in the tournament depends on their heads," Snowden replied. "I think they can be the surprise team of the tournament."
Ellenberger reiterated his frequent wish that talk of post-season play would wait until the post-season spoke of improvement. "We told our kids that you can't go six months without someone getting hurt or sick. We had a kid out there - any person with less intestinal fortitude wouldn't have even suited, and that's Phil Abney." Ellenberger added, "With that and other factors in mind, I think we improved a bit tonight."
Abney, playing in the middle of a flu-storm, was obviously tired but spelled his more healthy teammates capably, finishing with seven points and six assists in 17 minutes. Providing the double-figure scoring was Marvin "Automatic" Johnson, who had 22 points in a 10-of-18 floor showing, Michael Cooper with 19 points and seven rebounds, Willie Howard with 13 points - including a slam dunk that ignited the crowd of 18,019 - and center Jimmy Allen, who played steadily and scored 12 points.
Providing 41 points were the reserves, who were hustled in and out all through contest. Arizona's nonstarters scored 12 points.

The Lobos also out-rebounded Arizona - a rarity against the Wildcats - by a 55-47 count. They also dished out twice as many assists, 26 to 13, had 10 steals and four blocked shots, including three by Will "The Eraser" Smiley who also grabbed a team-high eight rebounds.
Arizona's Kenny Davis and Phil Taylor, a pair of 6-8 inside bruisers, combined for 45 points - Davis with 25. Taylor snagged 13 rebounds and four steals in a creditable showing. Joe Nehls who helped Arizona's second-half comeback try - a nine minute surge that quieted the crowd - had 14 points and fellow guard Russell Brown chipped in 11.
Arizona called time out after pulling to within 11 points, 82-69 with seven minutes left to play. "I thought we could beat 'em," said Snowden. "At that point, I thought we finally got accustomed to the ice skating rink. The "rink" was a slippery Pit floor, which was swept once during a time out early in the game. "I don't know what it was," said Snowden, "but it was unfair to all 10 players."
Several professional basketball scouts flocked to the Pit to check out the University of New Mexico's swift oft-spectacular team during the 1977-78 season. New Orleans Jazz General Manager Lewis Schaffel, Milwaukee Bucks G.M. Wayne Embry and Boston Celtics assistant Coach K.C. Jones all attended the Lobo's 18-point victory over Arizona. Schaffel was once the agent for such NBA players as Nate Archibald, Austin Carr, Phil Chenier, Ricky Sobers, Ron Behagen and Joe C. Meriweather. Schaffel helped Lobo assistant Coach John Whisenant recruit former Lobos Bill Hagins and Bernard Hardin.
Now on the receiving end of the talent, Schaffel offered some interesting insights on four Lobo seniors.

Will Smiley, 6-10 center: "I saw him play six years ago in the New York playgrounds, in a Patterson Project League game. He had no attitude at all on the court. The guy was at zero intensity level. I was shocked and pleasantly surprised at what I saw from Smiley against Arizona. I was impressed with his demeanor. He gets out of pouts quickly - John (Whisenant) and Norm (Ellenberger) can take credit for that. He blocked shots and he blocked them in a pro way. And I liked his strength. There's not a whole lot of difference between Smiley and Clifford Ray at the same point in college. Smiley is a better offensive player than Clifford at the same stage. I think he has a shot, but you don't have to score to be a good pro center. Smiley has great timing on defense and shot-blocking. He's got extraordinary timing, which is something you can't teach. Smiley's shooting is not going to help him make it - all he's got is a 12-foot jump-hook. But I think Smiley will go in the late rounds of the draft. He teases you with his talent and somebody is going to take a chance and draft him. He's either gonna play in the NBA, play in Europe or end up working in the five-and-dime in Albuquerque."

Michael Cooper, 6-5 guard: "I like him, although he obviously didn't play his best game," Schaffel said. "He is gifted with speed and quickness and long arms and he's 6-5. He didn't show a good release on his shot in the game. He was pulling the string back, but he looked good shooting the ball in practice. I had heard a lot about his defensive ability, but he didn't play particularly good defense. With Cooper's physical talent, he could make somebody a good second guard."

Marvin Johnson, 6-5 forward. "Every time New Mexico needed a clutch basket, he got it." Schaffel said. "If he makes it, he probably won't be a starter. People who can score right off the bench are valuable. He's way below average defensively - he turns his back to the ball and loses his man away from the ball. Johnson will get drafted - maybe as high as the second round - but he will have enormous problems making it. But he is a coachable player and that will help him. So will that soft shot - it's quite good."

Willie Howard, 6-8 forward. "I don't think Willie Howard will make it in the pros," Schaffel said. "He doesn't have a good mental approach to the game. Howard is getting by strictly on talent. He would have to develop tremendously emotionally in a short time to even get a look. He's got great quickness, but so many talented 6-8 forwards wash out of the NBA every year. They're really a dime a dozen. But unless a kid has David Thompson or Julius Erving type talent, you can't wait around for him to settle down and become coachable. If you could put Johnson's head emotionally on Howard's physical tools that would be some player. A no. 1 draft pick. But that's not reality and that's not what we're here to see."
Conference home game: UNM 103 - Arizona St. Sundevils 92
New Mexico's got busy in the second half against Arizona State and out-hustled the determined Sun Devils in a record-breaking performance seen by 18,144 vocal University Arena fans. The sixth-ranked Lobos moved their overall record to 19-2 and 9-0 in the Western Athletic Conference, a new league record. The league-leading Lobos also took over another statistic: the nation's longest winning streak at 12 games because Georgetown ended Detroit's string of a dozen wins, the same night as the Lobo game.
But it took a sterling second-half effort by the surprised Lobos to shake the pesky Sun Devils, who were hungry after a 63-51 loss at previously winless Texas-El Paso two nights before. ASU played a charmed game in the first half, though it trailed 49-46 at intermission. The Sun Devils played well underneath, out-rebounded UNM, hit 57 per cent of their shots, denied the Lobos the fast break and generally out-hustled the Lobos, who admitted after the game that they were not "ready."
"We did it with a strong second half," said Willie Howard, whose 13-point second-half performance helped UNM go over the 100 percent mark for the eighth time that season. "They were pumped and we were not ready, sorry to say. But we just weren't ready. I was scared all day. Early in the game, I felt a lot of pressure. Everybody is gunning for us and the crowd expects a lot from us. I had a feeling that something was wrong. I felt we were going to lose." However, Howard did a few things right, scoring 24 points and snaring six rebounds in 28 minutes.
ASU led UNM for 12 minutes after jumping out to a 6-0 lead to start the game. By the time the Lobos grabbed their first lead, 34-32 on a Will Smiley hook shot, Lobo Marvin Johnson had poured in 13 of the Lobo's 34 points.
ASU strongly began the second half, tying the game at 56 before Lobo Coach Norm Ellenberger called time out. The Lobos responded quickly, going on a 9-4 binge that caused an ASU time out with 13:18 left in the game. The Sun Devils remained close after that, never trailing by more than seven points. At 6:37, Bill Kucharsky hit a pair of free throws to pull ASU within 82-77. There the Lobos began their clinching stretch drive.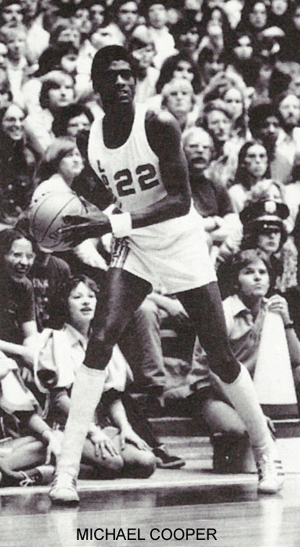 Smooth Michael Cooper flipped in a jumper, Howard followed with a layup and the Lobos had their first nine-point lead of the game, 86-77. After ASU pulled back within five, Johnson Howard and Smiley all hit free throws and Cooper's slam dunk at 3:39 gave UNM its first 10-point lead, 93-83. Though the Sun Devils did not give up, they could not overcome that lead.
For the 20th straight game, Johnson scored in double figures, leading all scorers with 30, many from the baseline with his patented jumper.
Arizona State Coach Ned Wulk, who drew chants from the crowd to "Sit down! Sit down!" during the game, would not emerge from the Locker room after the game. His Sun Devils hit 38 field goals to 36 for UNM, but were out-shot at the free throw line. In fact, the free throws by Smiley - which drew large applause from the crowd - fired up an otherwise cold free throw shooting performance by UNM.
Lobo guards Russell Saunders and Mark Felix took turns guarding ASU's hot-shooting Rick Taylor, who finished with 19 points. Saunders and Felix, meanwhile, combined to score 18 points, 11 of them by Saunders. "We don't want to lose, especially in the Pit," said the slick Saunders - who also dealt out five assists. Team effort and hustle won the game for us. I guess we took them a little lightly - they lost to UTEP. They came out with a lot of determination. They really wanted this one - if they had won it, they would have had a nice season."
Ellenberger observed it took the Lobos "25 to 27 minutes for to get a hold of things. Their fast break, their rebounding, their early offense - they gave us fits. Don't make our performance too complicated," Ellenberger continued. "This bunch hasn't been hit with this kind of play very much. Coach Wulk threw everything at us. We played a good basketball team tonight."
Ellenberger credited Rick Taylor, Tony Zeno and Kurt Nimphius with fine games for ASU, but added, "I'm not going to give all the credit to them - we've got a bunch of good people."
Nonconference home game: UNM 87 - Hawaii Rainbows 69
Uninspired New Mexico, looking anything but like the No. 5 team in the nation, finally broke away from Hawaii midway through the second half and rolled to an 87-69 victory over the win-starved Rainbows at UNM Arena before 14,906 fans. The victory stretched the Lobo's winning streak to 13, longest in the nation, and put their season at 20-2. It was the first time since the 1973-74 season that UNM had hit the 20-win column.
Coach Norm Ellenberger's hopes of keeping the Lobos sharp for the remainder of the WAC season didn't work out quite that way. The Lobos played poorly. Other than the final score, their only bright spot came at the free throw line where they hit 21-of-26 for 80 per cent.
The Pit crowd came to see New Mexico go over the century mark for the 13th time. Instead UNM failed to go over 90 points for only the fourth time that season. New Mexico went into the game averaging 101.6 points, and the fans let the Lobos know of their displeasure at their play with some booing.
"I think getting away from the conference broke our trend of thought," said Ellenberger. "We scheduled this game so we could stay sharp, but it didn't quite work that way. It backfired as far as getting us ready for UTEP. I don't know the answer, but we'll be looking for it the next couple of days. We just didn't play well, but I could talk all night and probably couldn't come up the reason. Words escape me - I know it's tough for me to admit that - but words escape me to try and describe what happened out there - other than Hawaii played hard."
The reason was probably the fact that Hawaii came in with a 1-20 mark and a 16-game losing streak. Obviously the Lobos didn't take the Rainbows seriously. Nobody really expected them to, but nobody expected them to play as badly as they did either. New Mexico scored the first seven points of the game and never was in serious trouble of surrendering the lead to the Rainbows. But with 11 ½ minutes left in the game it was a nine-point game, New Mexico leading only 59-51.
It was at this point New Mexico finally got untracked and consecutive baskets by Mark Felix and Marvin Johnson, around a pair of free throws by Phil Abney, quickly put the game in proper perspective. Before Norm finally started clearing his bench, the Lobos had the lead up to 22-points at 80-58 with just over four minutes remaining.
New Mexico shot 58.6 per cent the first half to but 32.5 per cent for the Rainbows, but its lead was only 44-35 as 14 turnovers kept the Lobos at bay. Hawaii had 14 more shots from the floor than UNM. In the first 10 minutes of the first half New Mexico looked more like a bottom 10 team rather than the nation's fifth best team. The ball handling was sloppy and the shooting was just as bad. In the second half UNM shot 41 per cent, one of their worst shooting halves of the season. And the officiating was just as bad as the playing and for a while it appeared the referees would have to see blood before calling anything.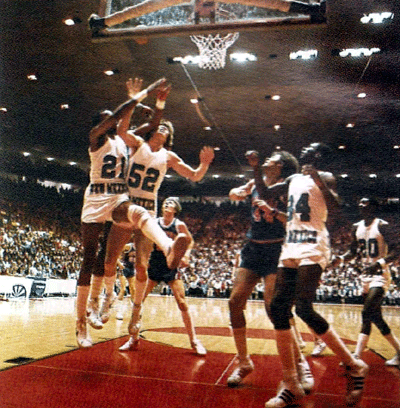 Jimmy Allen, who started because regular center Will Smiley was late for the pre-game meeting, scored only four points but came up with 16 big rebounds. Johnson led New Mexico with 23 points with Michael Cooper throwing in 18 and Abney 10. Tony Wells had 17 to lead the Rainbows.
"Our kids were a little more patient than they've been," said Hawaii Coach Larry Little. "But I thought in the second half when they (UNM) really needed it they came right at us, and they did it defensively. It was a six-point game and all of a sudden it was 12." Little, whose team had lost to some impressive opposition that year - including Rutgers, top-ranked Arkansas, Houston and Stanford - said the Lobos were the best of all in one area.
"They're the best offensive boards' team we've played," said Little. "They're just fantastic. That's going to be one of the keys for them. If they're to get to post-season play, that could be the key. If they crash the boards, they should do well."
Conference home game: UNM Lobos 59 - UTEP Miners 51
One of life's great virtues is patience, and the fifth-ranked Lobos exhibited plenty of it as they toppled the slow-down Miners. Phil Abney's scoring, timely steals which were turned into points, and patient defensive play were the keys for the WAC-leading Lobos, who won their 21st game of the season against only two losses. UNM was now 10-0 in the WAC, a league record and extended its nation-leading winning skein to 14 games.
The Lobos, who were averaging over 100 points a game, were held to their lowest point total of the year. Averaging 77 shots a game, UNM only put up the ball 56 times, making 20 (35.7 per cent). Further, UNM had been out-rebounding its opponents, but lost in that department too, 43-39.
Just prior to the game, Texas-El Paso Coach Don "The Bear" Haskins was pacing at the top of the Arena ramp, accepting candy and good wishes from some New Mexico fans. "Oh I wish it were 9:30," Haskins bleated, popping a lime sourball into his mouth. "I just want to get it over and get the hell out of here."
New Mexico Coach Norm Ellenberger also wanted to split the Pit. At 10, Ellenberger told his post-game interrogators, "I'd like to leave right now for Utah. Get on the plane in the morning and go play. I'm ready."
Both of these fine coaches hung around long enough for the Lobos to beat the Miners for the eighth consecutive time, 59-51. When they got the score back East, some people might have thought it was just a halftime score.
If you were a rabid Lobo-maniac, and Haskins might have thought the referees were among the faithful, there was one way to look at this absorbing game, which was unlike any New Mexico had played that season: the Lobos held their opponents to only 51 points, a season low for one or two halves.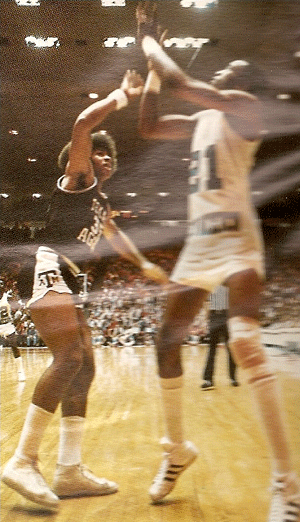 Although Haskins said the Miners didn't have much to do with it, New Mexico's Marvin Johnson was held to a season-low eight points, making just 2-of-11 shots. "It was just one of those days," said Johnson, who equaled his career-low total set the previous season against Eastern New Mexico.
"I tried to put it out of my mind. Listen, man, we just played one of the worst teams in the nation (Hawaii) and then Russell (Saunders) hurt his ankle in warmup and that set the stage for the night. I just didn't feel that good release. And that zone, man. Everybody just standing around. I like to be on the move man."
Speaking of constant movement, man, Haskins said the Pit congregation of 18,116 was "a great crowd, intimidation personified. I don't want to take anything away from their ball club, but that crowd is a great sixth man." Haskins also proved to be the Miner's sixth man on the court. With 10:10 to play in the first half, Haskins protested a traveling call on Darold Molix by strolling onto the floor, gesturing to referee Tom Fincken and holding his hands over his ears to muffle the noise of the intimidation personified people.
Lobo forward Phil Abney, who led his team with 18 points and tied Johnson and Will Smiley for rebound honors with seven apiece, said Haskins' promenade and immediate technical foul hurt New Mexico, which still had scored on a four-point play then to take the lead 16-14. "When he (Haskins) got that tech, we were about to put on one of our spurts," Abney said. "From there, the refs were kind of shaky."
But so were the Lobos. If the game was played outside of New Mexico, Depaul might have been the team with the nation's longest winning streak of eight. Of UTEP, the 6-5 Abney said, "That's the kind of team that can beat us - they slow it down, take us out of our offense, try to control the tempo, block out - but we showed some poise, took decent shots and played some decent defense."
"We've said all along that a team with a set defense and a very patient offense will control our quickness," said Lobo Assistant Coach John Whisenant, whose team played at times like it was running the offense underwater. "Give credit to UTEP's defense. We played hard, but that intense alertness was missing. It's hard to prepare for a team you beat by 24 on their home court."
Ellenberger seemed frustrated at the slow-down game, which began being a slow-down game when it was but a few minutes old. "That's one of the reasons college basketball would never want a 30 second clock. But I thought their game plan was very well executed," he said. Ellenberger said the play of 6-7 center freshman center Anthony "Unique" Burns helped keep UTEP in the game. "Burns just kicked us inside," he said. "We didn't have a center in the Arena who could handle him." Burns moving quickly inside scored 22 points in an 11-of-16 floor performance and grabbed a game-high 10 rebounds to lead the Miners who fell to 9-13 overall, 1-9 in conference.
The Lobos next had to prepare to play Utah, a team they beat by 24 in the Pit earlier in the season. "It was hard to prepare this week, playing Hawaii and UTEP," Abney said. "This whole week has been one of emotional stress. But we're a money ball team. We get up for the big games and we'll definitely be up for Utah."
"I said at the beginning of the year, they (the Lobos) should be in the top five," Haskins noted. "Finally they got in there. I think they're as good a team as there's ever been in the WAC. The only one that may have been better was that 1965-66 team at UNM. Remember that one? Mel Daniels cut up his shoulder real bad." That same year, Haskins' Miners won the national championship, beating Kentucky in the finals.
Conference road game: UNM 92 - Utah Utes 95
The prelude:
About 20 minutes before fifth-ranked New Mexico and No. 17 Utah tipped off for this night's game, Lobo Coach Norm Ellenberger had this speech prepared for his precocious players. "There are 16,000 people out there and 15,800 want your scalps," Norm said. "That'll make it more fun to play. This game will be won with defense and rebounding. More so than any other game this season, we've got to play 40 minutes of all-out defense. In other words, this is just another ballgame in a long line of big ballgames. I'm just glad I've got a seat on the bench to watch it. I wouldn't miss this one for the world."
Utah Coach Jerry Pimm said "This is going to be one of the best college basketball games of the entire season anywhere," and a sellout throng at the 15,000 Sports and Special Events Center, plus a live television and radio in Utah and New Mexico wouldn't argue.
Utah's team included all-America candidate Jeff Judkins, a 6-6 senior who won the WAC scoring title the past two years, and returning starters Buster Matheney (6-8), Greg Deane (6-6) and top defensive man Earl Williams (6-5), a guard who won two games the prior season on last second shots, Donnie Rice a slick 6-2 sophomore, senior Mike Dunn (6-6) tall sophs Coby Leavitt (6-9) and Pat McKanna (6-10) and senior playmaker Michael Gray (6-0) rounded out the returning players from the 1976-77 WAC champion Utes. Besides returning four starters and a bench full of veterans off a championship team, Pimm also recruited five of the top prepsters in the country the prior year.
Heading the list was Scott Martin, who prepped in Joliet, Illinois and averaged 22 points a game. Another impressive freshman was Tom Chambers, who scored 27.6 points a game the prior year at Boulder Fairview. Karl Bankowski (6-7, 21.4) hailed from the same district in New York that produced former Ute great Luther "Ticky" Burden. Freshman Jay Judkins (6-5, 16.7) came to Utah with the same impressive credentials as Jeff, and 6-7 Danny Vranes, a second cousin of Jeff. Jay added power with his 22-point, 15-rebound average from SLC - Skyline, Utah's No. 1 prep team the past two seasons. For good measure, junior college transfer Bobby Roots (6-7, 215) from Stockton, California rounded out the Ute cagers.
Many Lobo fans remembered Matheney from the previous season. In the Utes 94-84 victory at Salt Lake City, Matheney scored a career-high 32 points against New Mexico. Then in New Mexico's 81-79 triumph at the Pit, Matheney was ejected from the game for slugging a spectator - Lobo reserve Jimmy Williams, who wasn't in uniform for that game.
Since being staggered, 113-89 at New Mexico on January 28, the defending Western Athletic Conference Champion Utes had won five straight games and improved their league record to 9-2. But the sensational Lobos had won all 10 of their WAC games and sported a 14-game winning streak - longest in America. Had New Mexico won the game, it would have clinched a tie for its first conference championship since 1974. And if the Lobos swept Utah and then at Brigham Young two days later, they would have completed a road scourge of this tough league.
But the Lobos task against Utah would be difficult. No matter that there would 22,000 screaming Mormons awaiting them in Provo. New Mexico had won in Salt Lake City just twice in the last 23 years - 80-69 in Coach Bob King's last year of 1972 and 73-70 in Ellenberger's maiden voyage of 1973.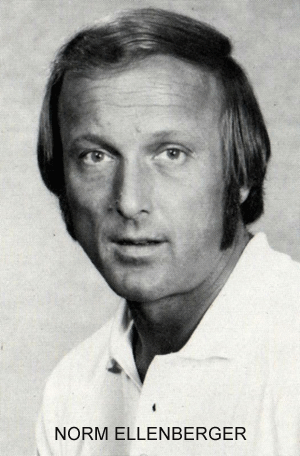 Perhaps no New Mexico victory this season was as convincing as the flogging of Utah the prior month. "New Mexico is obviously a super team," Pimm said. "They completely dominated us in all phases of the game at their place. We committed 29 turnovers and that's about twice as we usually have. They Lobos have great depth, which is the mark of a championship team. We certainly don't have the depth to match up with them."
"If you sit down and watch the film of our game against Utah, the intensity of our players is amazing, said John Whisenant, the New Mexico Assistant coach. "Willie Howard and some of the others are just quivering, like in the starting gate for the 100-yard dash. Veins popping from their necks and that extra effort that makes a team great."
The game:
Between Red Canyon and City Creek, there is a large "U" lit on the side of a hill over-looking Utah's Special Events Center. The big "U" is visible to the Oquirh Mountains west of Salt Lake City and following the New Mexico and Utah battle, it was flashing in the dark after one of the brightest basketball games in Utes history.
While the "U" was aglow, the Western Athletic Conference race was still alive. A crowd of 14,451 amazed fans saw Utah topple fifth-ranked New Mexico, extinguishing several Lobo streaks. Utah's stirring triumph snapped the Lobo's 14-game winning streak - longest in the nation - and stopped New Mexico's bid for an unprecedented sweep of the WAC. The Utes now just a half-game behind New Mexico in the revitalized WAC race, improved their record to 10-2 in the league and 20-5 overall.
The Lobos losing their first game since December 30, 1977, slipped to 10-1 in the WAC and 21-3 in this exciting season. Happy Utes fans savoring the victory stalked Lobo Coach Norm Ellenberger as he made his way to the press box and told him, "Nice game." Norm answered, We got our fannies kicked" and later elaborated on the game's turning point.
Utah led 82-81 with 4:54 to play in the second half in which the lead changed nine times. New Mexico scurrying to scramble the scoreboard again, then threw the basketball away twice. The Utes scored two quick baskets and never trailed again.
"We lost that thing in a 40-second span," Ellenberger said. "They were perimeter turnovers. Stupid passes, passes that shouldn't have been thrown at all. It was too bad. We have a tremendous group of young men with a lot of pride. Too bad we had to lose like that."
The gutty Lobos sliced the 17th-ranked Utes lead to 94-92 with 23 seconds left. Mark Felix fouled Utah's Michael Grey, a 75 per cent free throw shooter who missed his first toss. New Mexico co-captain Michael Cooper, who scored 20 points in a strong effort, couldn't can another from the corner and Grey was fouled with seven seconds left. Grey made his first free throw, missed the second, but the Lobos couldn't extract a miracle.
"We beat ourselves, they didn't beat us," Cooper said in the Lobo dressing room which wasn't as gloomy as one might expect. "I'm not upset about losing our streak, but losing is still bad. But we'll pick ourselves up. We're out to win these next three games. That's no lie."
Utah's fine senior forward Jeff Judkins, who led his team with 28 points, was honest with reporters after the game. "I doubt if we can catch them," said Judkins, who made 12 of 15 shots. "They're too dang good. We knew if we beat them, we'd have a shot at the (NCAA) tourney, but I doubt if anyone will beat them. They are one hell of a team. This is about the biggest win of my life. I think they (the Lobos) can go to the final four. I'm just glad to say I helped to beat a team as good as New Mexico. God they're tough."
Utah Coach Jerry Pimm was equally as elated. "New Mexico is a phenomenal team," Pimm said. "It feels great to beat a team of that caliber. This was one of the biggest wins in my coaching career."
Pimm's team trailed at halftime, 52-48 despite shooting 57.6 percent and despite out-rebounding the Lobos 20-18 in the first 20 minutes. Pimm said he told the Utes at halftime to make New Mexico work harder for its shots. The Lobos, who shot 56.4 percent in the first half, still made 55.9 percent in the second half. But the Utes didn't labor offensively, making some easy shots against a fatigued New Mexico defense. Utah shot 66.7 percent (20 of 30) in the second half.
The Lobos did out rebound the Utes 39-30 as reserve center Jimmy Allen grabbed a game-high nine boards. Marvin "Automatic" Johnson led the Lobos, and added seven rebounds in an inspired performance. Phil Abney, who played well, scored 16 points and Willie Howard had 10. Buster Matheney hurt New Mexico with 26 points, while the gritty Grey had 13 - including 11 in the second half.
While Utah fans hugged each other and the "U" continued to blink out on the hill, Ellenberger discussed the next mountain his players would have to climb - a date at Brigham Young, which just defeated Texas-El Paso 73-64.
"We never gave up tonight and played with all the determination in the world. I felt we showed a lot of heart," said Ellenberger a wistful look in his eyes. "But we have to suck it up and go play another ball game. This trip is only half over."
Johnson added, "Utah has to count on somebody beating us. We can just go win it ourselves. Hey man, everything is still in front of us. We lost some short-range dreams, but our big goals are still in sight."
The loss dropped the Lobos to sixth and eighth in the two wire service polls the Monday after the game. The Lobos dropped to sixth behind Kentucky, UCLA, Marquette, Arkansas and Kansas in the United Press International poll of coaches but fell two more (behind DePaul and Notre Dame) in the Associated Press writers' poll.
Conference road game: UNM 71 - BYU Cougars 66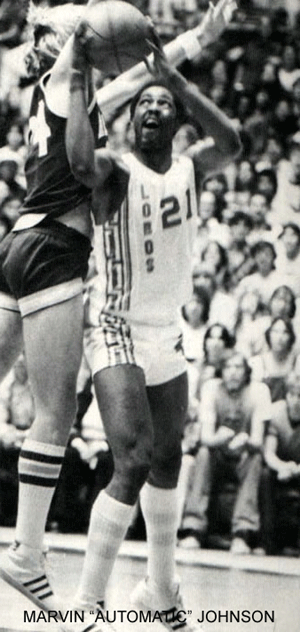 New Mexico forward Marvin Johnson spent Saturday afternoon standing on his head, then come nighttime, the right time, he stood Brigham Young University on its ear. Johnson did 30 minutes of yoga shoulder stands, plows fish poses, spiral twists and sun salutations. He later admitted, "I had to stand on my head for 4 ½ minutes. Man, that's a long time, but the concentration helps my shooting." Johnson then did 35 minutes of plain old running and jumping and most important for New Mexico, shooting, as the dependable senior scored 25 points, spear-heading the Lobo's tense 71-66 victory over the Cougars in Western Athletic Conference basketball.
The largest crowd to date to ever to see the Lobos play - 22,998 - packed BYU's Marriott Center for the game. The old Marriott record was 22,987, set against Utah four years before. It was the sixth record crowd to watch the fifth-ranked Lobos on the road that season, to go with another record crowd at UNM Arena.
The actor Robert Redford and singers Donny and Marie Osmond were among the mob and they saw a valiant performance by New Mexico forward Phil Abney. In what Ellenberger called "a gut-rendering effort," Abney worked like a coolie, despite a statistically stagnant game. He made just 2-of-12 shots and committed six turnovers, but in an aggressive performance, scored nine points and snared six rebounds.
Abney said Ellenberger and his troop of assistants left the locker room prior to the BYU game so that the team could meet alone. Instead of yelling, "Let's go" after every huddle, Coop (Michael Cooper) decided we should yell "Defense" Abney reported. "We just had a little get together and decided what we had to do to pull this thing out. What threw us off a little was the court. That's a great facility, but the floor had too much spring and it had me hanging too long in the air. It was wild."
New Mexico rebounding admirably from a 95-92 defeat at Utah Thursday remained a half-game ahead of the Utes in the two-team WAC race. With two games to play, the Lobos were now 11-1 in league play, 22-3 overall. Brigham Young slipped to 6-7 in WAC action, 12-17 overall. The Cougars alternating between a man-to-man defense and 1-1-2 zone with a chaser on Johnson, and then a 2-3 gave the Lobos a fierce battle. New Mexico led, 38-32 at halftime, scoring seven more baskets than the cougars.
The Lobos held a 56-43 lead with 11:59 left to play, but not for long. Sparked by center Alan Taylor, the Cougars held the nation's leading scoring team without a point for 4:55 and sliced the lead to four points - 56-52. Johnson broke through the drought with (what else) a long jumper at 7:06 from the deep corner and a Johnson free throw and then three by Phil Abney increased the New Mexico lead to 62-54 with five minutes to play.
Brigham Young with sensational freshman guard Danny Ainge finally taking command again cut the Lobo lead to four points - 68-64 with 1:09 to play. But the Lobos managed to sink three of seven free throws in the final minute for the hard-earned victory.
"They're just too, too much," said Brigham Young Coach Frank Arnold said of the Lobos. "I thought we played good defense, but they're just about impossible to stop." Arnold added that he thought both the Lobos and Utah would make it to the NCAA final four. Arnold thought that North Carolina, which defeated BYU 94-81 earlier that season, was the best team in America.
Arnold's Cougars would not likely face a better shooter than the 6-5, Johnson, the only Lobo in double figures. The yoga poser made 10-of-14 shots and 5-6 free throws. "I like playing in places like this. The crowd really got me pumped up to play," Johnson said. "I knew we had to be patient and the win would come."
Lobo assistant Coach John Whisenant thought that the victory was achieved because of where he stowed his leather coat before the game. Starting with the game at Nevada-Las, Whisenant had been storing his coat in Abney's locker - until the Utah game - a loss. Whiz made sure he placed his coat in Abney's locker for the game with the Cougars. "The difference between this game and the Utah game was tonight we gave it our fullest shot," Whisenant said. "This wasn't very artistic, but our intensity was good. It's difficult to control the tempo with 23,000 fans, but we showed good poise."
Whiz' boss Norm Ellenberger agreed, "We played differently tonight than in any other game this season. And that's the mark of a good team when you can make that adjustment when you have to," Ellenberger noted. Norm also made a key adjustment in the Lobo starting lineup, inserting Jimmy Allen at center in place of Will Smiley. Allen responded with a game high 11 rebounds and nine points. "That zone didn't stop us from running and it helped us get good positioning for rebounds," Allen said.
That man of many positions, Johnson added, "This is the home turn for us. We've got another step (next) Thursday night (against Colorado State at the Pit), but we can't go home and lose. That'd be a disaster. But now we're coming home and we've turned the corner for sure."
Johnson had only played his second game at the Mariott, but was glad it was the last time before the predominantly Mormon crowd. Johnson said that he and the Lobos' other black players received more racial remarks at BYU than at any other arena in the WAC. "They yell 'Nigger!' and all kinds of racial things," Johnson said. "And the reporters there ask crazy questions, like, 'How can black players be disciplined?' Those fans are wild, man. Like I thought you only heard that kind of stuff down South. But hey, man, I love it. I love to play in a hostile place and win."
UTEP Coach Don "The Bear" Haskins might have felt a bit like some of the Lobos. "I achieved another coaching first here," Haskins said while discussing the Miners' 73-64 loss at BYU two days earlier. "It was the first time in 16 years I've been hit with an apple core."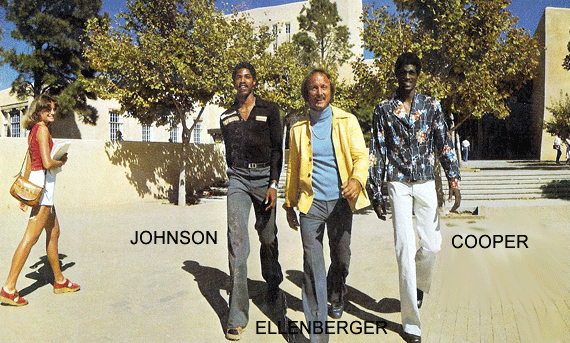 Conference home game: UNM 111 - CSU Rams 88
The New Mexico Lobos beat the daylights out of Colorado State. They clinched at least a tie for the Western Athletic Conference title, and regained the momentum that carried them to so many dazzling, high scoring victories. But even more than that, the main thing 18,101 witnesses of the Lobos' romp at University Arena would remember was: Marvin Johnson just couldn't miss. The estimable 6-5 Johnson, playing perhaps the best game of his career, responded to the wildly screaming cheering crowd with a record-setting 50 point performance. He made 21 of 27 floor shots in a dazzling exhibition never before seen in the Pit.
His 50 points captured Johnson, the top rung on the WAC single-game chart, surpassing the 48 points scored by Wyoming's Flynn Robinson in 1964 and Utah's Jerry Chambers in 1966. He surpassed his own school single game record of 46 points, set against Kentucky State earlier in the season, and toppled the all-time Pit scoring standard - again, his 46-point effort. And in his first 26 games this season, Johnson scored 626 points, five more than the record of 621 scored twice by Willie Long, for yet another school mark. On the all-time UNM list, Johnson, who's played in but 55 games at UNM ranked fourth.
Michael Cooper, named All-America by the basketball writers earlier that week, played more like All-World against CSU joining fellow co-captain Johnson as a band-leader in one of the Lobos finest games of this magical season. Cooper, who scored 10 points in the game, dealt out 10 assists and had six steals while generally playing the role of masked marauder in his 29 minutes of action.
"Now it's important for us to train right, to keep this going," said Johnson still ecstatic about his performance. "We had two good hard practices this week and that helped. But we have to train right mentally too. The 22 hours off the court are so important."
Then-Albuquerque Mayor David Rusk named this date (March 3, 1978) "Michael Cooper Day" after his being named first-team All-America. But Cooper, like Johnson, was less interested in individual honors and more intent on improving. "We've got to try and keep our momentum going. We've got ourselves back up. That Hawaii-UTEP series kind of flattened us out and then we lost at Utah. We didn't have any momentum at BYU, but we out-played them. Now we've got that momentum back."
For Cooper, the conclusion of the next and final regular season game against Wyoming would be difficult to handle personally. "I'm really going to miss this crowd," he said. "When they introduce me, I don't know how I'm going to handle it. I know I'm going to cry. If we win Saturday, I don't know how I'm going to handle it."
Colorado State, led by forward Barry Young, matched UNM evenly in the early moments of the first half, and fought valiantly into the lead on three occasions before giving way at 12:25 on a Johnson jumper. The Lobos never trailed again. With a 38-30 lead at 2:08 of the first half, Cooper and Johnson scored the last seven points of the half to give New Mexico a 17-point intermission edge.
Then in the early moments of the second half, Cooper's floor play produced key CSU turnovers - which were turned into Johnson scores three straight times - and the romp was on. By 17:37, the Lobos had their first 20-point lead. And leading 73-54 at 12:00, the Lobos went on a 16-4 spree that all but put the Rams away. The Lobos got creditable performances from everyone who played got, in addition to Johnson's 50 and Cooper's 10 points, another 18 from Wild Willie Howard and 16 from speedy Phil Abney. Coming off the bench, Howard also thrilled the crowd with three savage dunks.
As Johnson lit up the nets, the lathered Pit crowd shrieked, "MARVIN! MARVIN! MARVIN!!!" as he approached his own Arena record of 46 and the league mark of 48. Marvin gave the gathering something to cheer about by shooting his trademark - that great corner jumper - with 1:43 to play for the 47th and 48th points. Then the mob went totally crazy when their hero, working hard and exploring for a brief hole in the Rams defense, finally dropped back at the top of the key and swished a 20-foot fadeaway for the record.
"I heard 'em (the crowd) but it didn't bother me or make me feel the pressure," said the incredible Johnson (24.1 ppg average). "We've been struggling and I wanted to pull out of this slump. They're not easy to come out of," said Johnson, who even swished a towel in the dressing room bucket. "They told me on the bench I had 40 and I said, 'Damn!' Then Cooper told me to get open and look for the ball. Now I just want to go home and look at it again (on the television replay). This is kind of hard to believe."
New Mexico guard Russell Saunders, who dealt out eight assists, chimed in: "Shot the lights out. Ain't nothing else you can say about it. Just shot the lights out." Lobo forward Phil Abney, who scored also grabbed a team-high nine rebounds, described how Johnson' teammates admire him. "It might be hard to describe an ace-in-the-hole, that' Marv." Abney said. "He's Mr. Clutch and we go to him whenever we need that big basket. He's just amazing. When they recruited me to play here, I thought they were joking with "Automatic" stuff, but he is. He's a good player and a good person."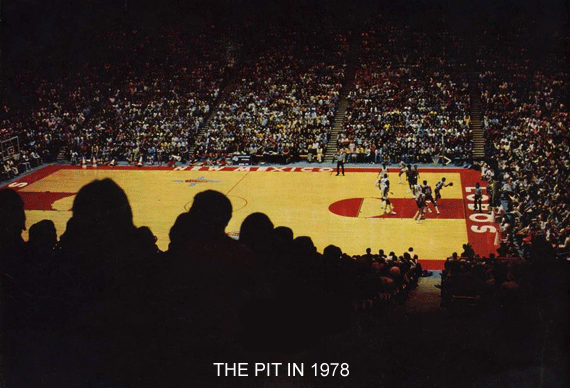 Conference home game: UNM 93 - Wyoming Cowboys 74
Amid sighs of relief, shrieks, shouts of congratulations, airborne cake and soda pop, handshakes and reflective comments about the "turning point" of the season, New Mexico's Mark Felix quietly went about trying to dress out after the Lobos' league title-clinching win over Wyoming at packed University Arena.
"This hasn't really been my best year of basketball," said Felix, a sparkplug reserve who started during the early part of the year. "But it's been my happiest. Everything, I've been through, all the sacrifice, to get to where I am right now has been worth it."
In his ecstasy, Felix embodied the sentiments of 14 of the happiest college basketball players in the country. The Lobos, winners of 24 games in 27 starts, had won the Western Athletic Conference championship for UNM for the first time since 1974.
With the victory, seen by 18,832 of basketball's most faithful and vocal fans, the Lobos locked up an automatic spot in the 32-team NCAA tournament, which would begin the following week at Tempe, Arizona against an at-large opponent, Cal-State Fullerton.
"This has been quite a week," understated a drenched UNM Coach Norm Ellenberger, who guided the team to the most single-season wins of his career. It would have been impossible to give the fans any greater show than that. Thursday night (speaking of Marvin Johnson's record-breaking 50 point performance in a 111-88 win over Colorado State) was great and then today we go out and win the conference."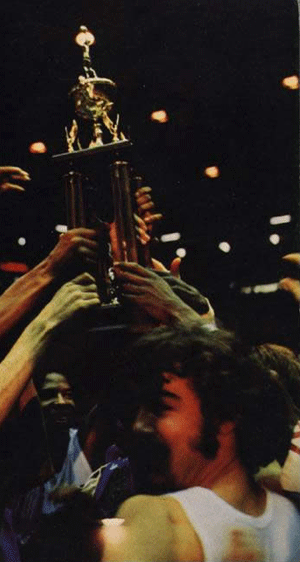 To win the conference, the Lobos had to unseat a capable defending champion in Utah's Utes; they had to win all but one of their league road games - no mean task - and won all seven of their league home games to post the most wins ever for a WAC team (at that time) in league play. They finished the year with 13-1 league mark.
And along the way, Marvin Johnson's marvelous jump shot and the Lobo's never-say-stop style of play set several records. Johnson held the WAC, Arena and UNM single-game scoring record and the UNM single-season scoring record (658 points). Teammate Jimmy Allen just missed the WAC field goal percentage record by hitting 50 of his 78 shots from the floor in WAC play for a .641 percentage. The record was .648 set the previous year by Utah's Buster Metheny. Sports Illustrated selected Johnson as the player of the week after his record-setting season finale. Johnson was chosen for his 82-point performance in the two season ending triumphs over Colorado State and Wyoming. Johnson finished the season as the WAC scoring champion.
As a team, the Lobo just missed the 92.4 points a game scoring average record in the WAC held jointly by Brigham Young (1965) and Wyoming (1966). This year in WAC games, the Lobos averaged 92.3. The Lobos broke the scoring margin record of 10.7, held by UNM's 1968 team, by beating their foes by an average of 12.6 points.
Against the Cowboys, the Lobos once again did everything they could to control the game's tempo. At first it didn't work that well as the 'Pokes fought into a 23-22 lead at 7:20 of the first half on a Garry Phillips jumper. Then the fun began. The Lobos, behind Johnson and guards Russell Saunders and Mike Stewart, went on a 10-0 surge that got them a 32-23 lead. Johnson's free throws after time had run out gave UNM a 43-32 halftime edge. Saunders, Michael Cooper, Johnson and center Jimmy Allen kept up the pressure as the second half began and Cooper's jumper at 11:37 made it 62-43. A double foul on Cooper and Wyoming's fiery Ethan Winterling then fired up reserve Willie Howard, who powered for a basket at 11:02 that gave UNM its first 20-point lead, and the Lobos were never again threatened.
For Johnson, it was another superlative effort as the 6-5 senior wowed the crowd with a 32-point show, going 11-for-21 from the field and 10-of-11 from the free throw line. Cooper chipped in 18 and Saunders penetrating quickly to the inside of Wyoming's tall zone, added 12. Saunders had six assists while Cooper had four assists and four steals. Cooper's defensive pressure was in part responsible for 25 Wyoming turnovers, which 'Poke Coach Don DeVoe said was pivotal. "The difference in the game was their ability to force us into 25 turnovers," said DeVoe. "Turnovers were the whole thing."
DeVoe predicted that should the Lobos win at Tempe next week, they are definite final four material. "They're going to play a tough team in Tempe, no doubt about that," he said. "But if they win that first game, they have very good chances with the Regionals here (Albuquerque). They proved their worth - they went out at the start of the conference season and beat people with confidence. That Arizona trip was what turned them on. After that, it was history.
Once the Lobos got some distance on the Cowboys, Phillips, a fine senior guard began hitting from the baseline, finishing with 23 points. Reserve Lonnie Buckner did more damage, however, as he hit 10-of-20 floor shots and totaled 27 points. Kenneth Ollie chipped in 11, and like Buckner, pulled down seven rebounds as the 'Pokes trailed in that department by only one, 42-41, after beating UNM soundly on the boards in the first half, 16-9.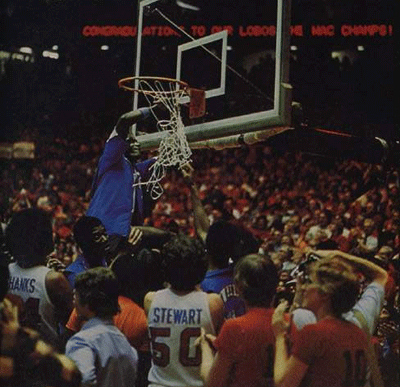 At the game's conclusion, the celebration started with Saunders, who gave a strong 18-minute performance, being lifted atop the shoulders of his taller teammates and cutting down the nets on the Arena baskets.
The red-clad Pit crowd was joined in one bouncing mass, with colored balloons swirling overhead, and they lifted the roof off the great place when Saunders crowned co-captains Johnson and Cooper with their well-deserved wreaths. And when Coop placed his crown of cords on Ellenberger's head, the crowd roared its approval for the oft-embattled, oft-criticized, but always proud coach. Norm stepped out from his hugging mob of players and hands raised in triumph, basked in the cheers.
Forward Phil Abney, who finished with eight points, said afterward, "Wyoming came at us - they had nothing to lose. They went down fighting - but they went down - like everybody else. We're more together as a team. We're playing harder," observed Abney. "We'll be ready for the tournament. We know what we have to do."
Ellenberger concurred. "Just because you now got to the NCAA, you don't stray from what got you there. You just make adjustments. We're getting better," continued Ellenberger, who had coached three of UNM's (then) five 20 game winners all-time. "They (Wyoming) played us similar to UTEP - they spread it all over on us. But we used some things we haven't used all season. Like we trapped the whole court - (we) haven't done that all year. We haven't even practiced it."
Ellenberger talked about his decision he and Whisenant made to transfer the Lobos' offense from ball-control to basket-craze. "One of the most comforting things for me at this moment is to look back at the decisions we made last spring about our total program," Ellenberger said. "Not only speeding up our offensive attitude, but the total look of our players. And we're still hanging by it. It's a beautiful feeling. And making Coop and Marvin co-captains was a big step. And now here we are."
This was the first championship in Johnson's career and this champion of life was happy. "I hoped whenever I went to college, that someday, somehow, it would be like this," said Johnson, the WAC scoring champion with a 24.3 average. "I'm just glad it's over with."
Another first-time champion was Smiley, who two years ago was contemplating his future from an Arizona prison cell. "Yes indeed, I'm glad I came here," Smiley said. "I knew there was something better than Arizona, but I didn't know it was this sweet. I've got myself settled now as a person and I'm glad I could help the team. These are great guys."
Smiley's center mate Jimmy Allen played on a championship club in junior college, but, "Never anything like this. We're all brothers and we love each other. I knew we had the talent. Not a doubt at all. I knew it wouldn't be a piece of cake and I'm glad after working so hard for something we got it."
The Lobos said they didn't care who the NCAA pairings brought to Tempe, although Howard already had one team spotted. Howard's teammates and the people of New Mexico would take a victory over anyone, but nothing, the Lobos agreed, would be sweeter than to play UCLA in the West Regional. "I want UCLA," said Howard. "They're the all-everything school. They can't do anything wrong, you know? We want the Bruins. But hey man, bring 'em on. Bring 'em all on! Now we're ready to take on the world."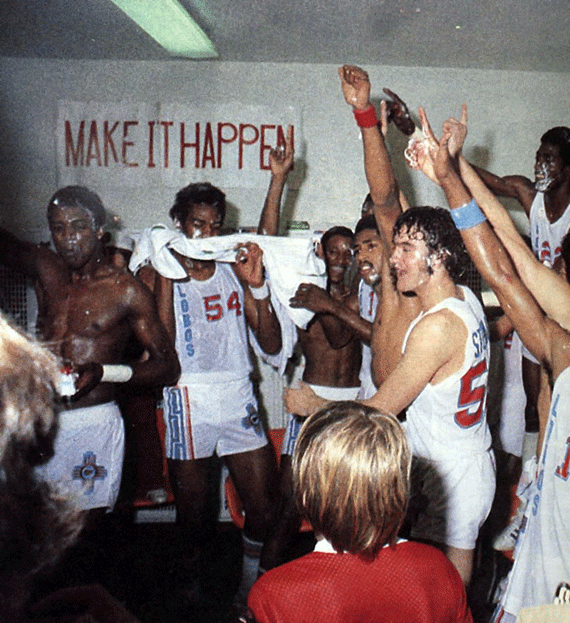 NCAA tournament game: Lobos 85 - Cal State-Fullerton 90
The 1978 NCAA championship first-round bracket:
EAST FIRST ROUND
ACC Duke (1)
At-Large Rhode Island

Ivy Pennsylvania (4)
At-Large St. Boneventure
Southern Furman (3)
At-large Indiana
EAA Villanova (2)
At-Large La Salle
MIDWEST FIRST ROUND
Big 8 Missouri (1)
At-Large Utah
SWC Houston (4)
At-Large Notre Dame
MVC Creighton (3)
At-Large DePaul
Metro Louisville (2)
At-Large St. John's
MIDEAST FIRST ROUND
Big 10 Michigan St. (1)
At-Large Providence
OVC W. Kentucky (2)
At-Large Syracuse
Mid-Am TBA (3)
At-Large Marquette
SEC Kentucky (4)
At-Large Florida St.
WEST FIRST ROUND
PAC 8 UCLA (1)
At-large Kansas
Big Sky Weber St. (4)
At-Large Arkansas
WCAC San Francisco (3)
At-Large North Carolina
WAC New Mexico (2)
At-Large Cal-State Fullerton
The prelude: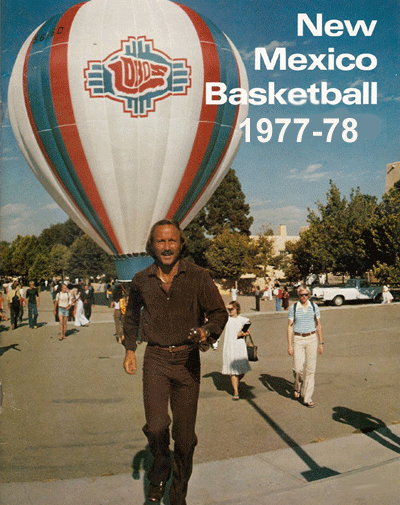 New Mexico's conference champions received what appeared to be a luckier draw than any other team in the nation's top eight. They were to meet Cal-State Fullerton's Titans. Cal-State Fullerton, which had a slightly smaller enrollment (21,500) than UNM didn't even finish in first or second place in its own league, the Pacific Coast Athletic Association. The Titans were 9-5 in conference play, good for a third place tie with Pacific; Fresno State and San Diego State tied for the PCAA lead at 11-3.
But over the weekend, Cal State-Fullerton swept three games in the PCAA post-season tournament, defeating Long Beach State, 64-53 in the championship to earn the NCAA berth. Long Beach players Ricky Williams and Larry Gray, who quit New Mexico two years earlier, reportedly split the 49ers four days earlier, only to return for the Fullerton game.
The Lobos ranked sixth and eighth in the prior week in the two wire service polls, appeared to fare better in the bracketing than many other national powers. Top-ranked Kentucky drew regular-season Metro Conference titlist Florida State in the Mideast Regional at Knoxville, Tennessee.
UCLA, No. 2 in the polls would play fifth-ranked Kansas, the Big Eight regular-season champ, in the other West Regional first-round bracket at Eugene, Oregon. Third-ranked Marquette would play the Mid-American Conference winner, which hadn't been yet decided. DePaul, ranked sixth in the AP poll had to play Creighton. Notre Dame, No. 7 in the AP, faced a challenge in talented, jelling, Houston.
WAC runnerup Utah, the only team to defeat New Mexico in the last 18 games, also was fortunate. The Utes would play Big Eight representative Missouri, which had a 14-15 record, at Wichita in the Midwest Regional. Syracuse, the only blemish on the Lobos' 16-1 home record, was 22-5. The Orangemen would play the 15-13 Western Kentucky in the other first-round game at Knoxville.
The late former Marquette Coach Al McGuire, commenting on NBC-TV, said the West Regional was the toughest in the nation. The winners of the rigorous first-round at Eugene, Oregon, (UCLA-Kansas, Arkansas-Weber State) would advance to the regional at UNM Arena, as would the victors in the Lobo-Fullerton battle and the attractive San Francisco-North Carolina game at Tempe. KOB Sports Director Henry Tafoya said his station would telecast the New Mexico game back to Albuquerque.
While New Mexico had twice before appeared in an NCAA tournament, with a 2-3 record, this was the maiden voyage for Cal-State Fullerton. The Titans were coached by Bob Dye (81-49 record in five seasons). Their top player was 6-6 senior forward Greg Bunch (15.6 scoring average, 7.9 rebounding), the PCAA player of the year in each of the past two seasons.
Other Titan starters were 6-2 Keith Anderson (14.7, 3.2) and 6-4 Kevin Heenan (10.0, 2.3) at guards, Steve Shaw (8.7, 5.8) at center and 6-6 forward Mike Niles (11.7, 5.8). The Titans three non-conference losses were 69-61 at Oregon, 88-85 to Illinois State and 67-62 to William and Mary.
According to the Arizona Republic, the Titans were a 100-to-1 long shot to win their next five games and the national championship. UCLA was favored at 7-to-2 odds, while the Lobos and defending champion Marquette were the fourth favorites at 7-to-1.
New Mexico co-captain and WAC scoring champ Marvin Johnson say he'd never heard of Cal-State Fullerton. "It doesn't matter who we play," said Johnson, who averaged 24.4 points that season. "This team (Fullerton) is cool. We don't care who we play. We're just gonna go and give it our best. All we have to do is go play our game, play for 40 minutes. This is a new season. You can only lose once, but we aren't thinking about losing. We'll win because we've been able to win the big ones all year. We've been working all year for this. We've come too far to mess up now. We want to beat these guys, get out of here and come home." Johnson's slick, quick forward mate Phil Abney was more succinct. "If we play our game, we can't lose," Abney said.
The Lobos' cockiness didn't seem to phase Lobo coach Norm Ellenberger. "I would certainly hope, "Ellenberger said, "The maturity of this ball club would not allow such a flagrant mistake in looking past anybody in the NCAA tournament. There's such a fine line between thinking you're gonna win and knowing you can't lose. We should be tight for the first few minutes, and that's good because this is a real monumental thing in all our lives. Our heads are screwed on pretty tight right now, but then we should relax and get into our game."
"From what I can gather, Fullerton is not necessarily a stall or delay-type team," said Lobo head coach Norm Ellenberger. "They run a controlled, spread offense and they'll try to control the game's momentum, like UTEP.
Ellenberger said he didn't know anything about the Titans, but indicated he would scout for a scout or fellow coach who had played them. Ellenberger said he might be forced to consult one of the half-dozen professional scouting services for some information on the Titans who were said to be a quick, finesse team.
One coach Norm might have called was Brigham Young's Frank Arnold, who Cougars were defeated 80-75 by Cal-State Fullerton in the consolation game of BYU's own Cougar Classic in December. However, Ellenberger never did receive a scouting report or a film prior to the game.
In anticipation of the UNM-Fullerton game, San Francisco Coach Bob Gaillard said, "If (Willie) Howard comes to play, there's nobody in this country that can stop him."
The game: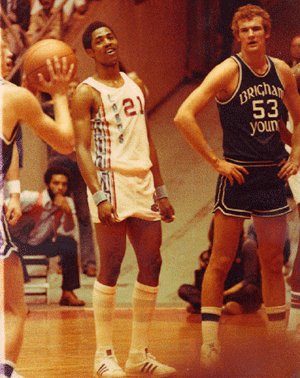 New Mexico's Lobos, who began their scourge of the Western Athletic Conference with a 91-84 conquest of Arizona State in early January, saw its dreams for NCAA glory destroyed by the mysterious Cal-State Fullerton titans at the same site - ASU's Special Events Center.
There were delirious people screaming "We're No. 1!" And the message board at Arizona State's Special Events Center read: "NCAA West Regional Action in Albuquerque." There would be basketball in the Pit, but New Mexico wouldn't be playing. The Lobos had blown an opportunity of a lifetime.
Unheralded, unranked and unruffled Fullerton, refusing to wilt under the careening pressure of fourth-ranked New Mexico, stunned the Lobos in a NCAA first round upset. The 22-8 Titans, who finished tied for third place during the Pacific Coast Athletic Association regular season advanced to the regional in Albuquerque against San Francisco. The Dons knocked off North Carolina, 68-64. UCLA would play Arkansas in the other second Western regional game.
"Who are you?" was the first question asked of Titans Coach Bob Dye after the game, and the Lobos might have been wondering "Who are these guys?" What Fullerton did was deny Marvin Johnson the ball in the second half, stifle New Mexico's wing attack and hound the Lobos with a tough zone defense alternating with a tight man-to-man.
"We did a super job, what can I say?" Dye said after the game. "These guys (the Lobos) have a great club and we let them have the front. We closed off the wings. We knew if we were patient with the basketball and took good shots, we'd have a chance. I thought we played especially well, but I wasn't really watching them. I was watching us."
The Lobos, who led 44-38 at half-time, also watched as the Titans repeatedly drove unmolested to the basket in the second half. New Mexico seemed to lose its momentum early in the second half. While Fullerton's Kevin Heenan and Keith Anderson were pulling in points, 5-10 guard Russell Saunders was the only Lobo who could score. In a 4-minute, and 40-second span, Saunders scored all nine New Mexico points.
The Titans led 74-66 with 7:40 to play, but the Lobos made a nice run and finally tied the game at 79-all on a pair of Mark Felix free throws with 4:24 to play. Heenan, who wore goggles, and Greg Bunch each scored a basket, but New Mexico rallied to tie the game again at 83 when Michael Cooper stole the ball and dunked it with 2:56 remaining.
"When you wait to win on the last shot of the game, sometimes things don't go your way," said Lobo Coach Norm Ellenberger. "We lost our composure in the last 90 seconds. By that time you're in a game where everything has to go your way and it didn't. You've got to give them a lot of credit. They didn't break down when we tied the game after us being down. They shot the ball well. They had a few easy ones, but most of their shots came from 15-20 feet away. I feel sorry for our players, but I feel even sorrier for our fans," said Ellenberger. "We have fantastic fans and I know how they feel right now. But we just didn't get the job done."
Johnson, who scored just two points in the second half, finished with 15 - nine below his average. Phil Abney led the Lobos with 16 points, while Saunders had 13, Cooper 12 and Howard 10. Cooper was also held to two points in the second half. The Lobos out-rebounded Fullerton, 35-24. Anderson scored 23 points to lead the Titans who shot 62 per cent from the floor. Heenan, averaging 10 points per game added 22, while Niles had 19 and Bunch 18.
New Mexico ended the season with 24-4 record. While Fullerton fans chanted, "We believe" and "Adios Lobos," there were a few tears in the New Mexico Lobo dressing room.
"Why?" Johnson asked. "I feel terrible. We let our fans down and we let ourselves down. "They outplayed us in the second half," added Ellenberger. "We didn't roll over and die. We just had a lapse early in the second half and never could get it back. We just didn't guard anybody, although they did shoot well. I thought we boarded well, but we had some costly turnovers."
The Lobos and their fans came into the game convinced that there was absolutely no way that the unheralded Titans could stay on the court with the fourth-ranked Lobos. While Fullerton had nothing to lose, the Lobos had all of these positive abstractions in their favor.

The Titans had never before played at Arizona State's Special Activities Center. New Mexico had won both its games in the past two seasons at ASU.

While Fullerton had a small voluble group of supporters and its pep band at the game, the Lobos were backed by nearly 3,500 red-shirted, purple-throated boosters, who drowned out the Titans band and fans.

All the nation's leading scoring team had to do was beat the Titans, a team which finished tied for third place in the Pacific Coast Athletic Association's standings. A Lobo victory meant a return trip to their Pit for the West Regional, back home for even louder noises at a place where New Mexico was 16-1 that season.

And even in the first half, with the Lobos ahead by as much as 10 points, there was a most encouraging sign, reserve center Will Smiley, a 31 percent free throw shooter, swished three straight from the line.
But in the second half, the Lobos reverted "from whence they came," as Coach Norm Ellenberger liked to say. New Mexico played like a junior college club, with five individuals each trying to pull the others out of the quicksand. New Mexico's co-captains, stars and leaders Marvin Johnson and Michael Cooper tumbled into a deep freeze and the streamlined, swashbuckling offense turned to slush. Johnson and Cooper combined for 23 first-half points, but could only make 2-of-12 shots in the second half.
"Fullerton wasn't that tough defensively," said Cooper. "We had the shots, but they weren't falling. They (the Titans) executed better and they didn't get rattled. Then, we got tired and were afraid to pull ourselves out. They were getting 2-on-1, 3-on-1, 3-on-2 breaks for easy lay-ups and we couldn't get through their zone."
Cal-State Fullerton used a wide, flat zone similar to the one displayed by Texas-El Paso in the Lobos 59-51 scare in Albuquerque the previous month. The middle was open, but Russell Saunders couldn't hit and wouldn't pass, while Gregg Polinsky, who might have been able to shoot accurately from the top of the key, didn't even unzip his warmups.
It was the last game for seniors Johnson, Cooper, Howard, who played out of control, Allen and Smiley and Jerome Shanks. Cooper took the defeat especially hard. "When the game ended," Cooper said, "I sat on the floor and my mind went back to when I first came to New Mexico - the troubles and the hard times and then accomplishments. I was thinking how my teammates and myself had grown, and now what we had worked for two years was gone. It was hard to believe. I cried, but I didn't feel better."
In the last row of the darkened plane carrying the Lobos on their night flight home, Ellenberger was nursing a double Jack Daniels, hold the peanuts. Norm wasn't feeling much better than Cooper. "I'm not looking for any excuses or any copouts," Ellenberger said in a drained quiet voice. "Saying we were looking ahead is a copout. We had to get that far and we didn't. I told the players after the game that I didn't want anybody making excuses or finding fault with anyone except ourselves."
"Regardless of what we were able to do," Ellenberger noted, "Fullerton's poise and the way they shot the ball in from 20 feet for 40 minutes were the key factors. You can play like that when you when you show up as the underdog. You hear you're supposed to lose and you come in loose.
We were never able to tighten them up and near the end of the game we went a little in the opposite direction. When it was all of a sudden Death Valley and we had to have it, they take the ball away on the in-bounds pass and then we miss four straight 12-to-15 footers we usually have for breakfast. There's your ballgame."
"What hurts worst is the thousands and thousands of people who wanted their Lobos to come back and play at home in the regional. There have been some beautiful people following us. There was almost universal expectation that we'd be there and now we're not. We've had a fine group of young men, the most exciting team in New Mexico history. Now we're in a wipeout and everybody feels miserable. But it sure was great, wasn't it.
Indeed, it was.
CONCLUSION: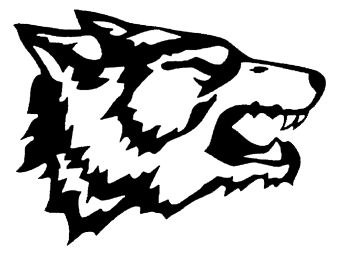 Like any long time fan of a team, there are certain losses that stick in your craw. Having been a fan of the Lobos since I was a kid during the mid-60s there have been more than a few UNM defeats that were fairly devastating. Nonetheless, I can say without hesitation that there was never a defeat of any Lobo team in any sport that affected me the way that the loss to Fullerton did. The only game that came close was the Lobos loss in Louisville in the second round of the NCAA tournament. To this day, I still can't reconcile the opportunity that slipped through the Lobos' fingers.
It's been often discussed how the Lobos have never made it to the sweet 16 in the NCAAs. In the case of the 1977-78 Lobos, their goal (and a realistic one at that) was the final four or better. During this era of a field of 32, you just had to win one game to make it to the semifinals. However, it wasn't meant to be.
In the aftermath of the defeat there were accusations that the game was thrown intentionally by the Lobos (apparently for the sinister motive of a gambling fix). There were also accusations made by the UNM athletic office that Fullerton had used an ineligible player.
In the case of the former far-fetched accusation, it was never proven to be true. In the case of the latter, it was proven to be false. This type of sniping just made a bad situation worse. The truth was the Lobos got beat fair and square by a team that wanted it more.
Did the more talented team win? I don't think so. Did the better team win? Maybe. The fact of the matter is that Fullerton peaked at exactly the right time. They were already a good team, but they found a way to play the best basketball of their lives at the time they needed it most.
When the NCAA brackets were first announced it appeared that New Mexico got one of the best draws in the unknown Fullerton. However, Utah - an At-Large bid - got a much easier draw than UNM as they faced and beat (but barely and in double overtime) Missouri, who had a 14-15 record. Utah was beaten in their next game at the semifinals, by the Kelly Tripuka led Notre Dame.
Lots of Lobo fans thought that the Lobos choked in their defeat, but did they really?
Fullerton became the Cinderella story of the big dance. In their first game in the Western Regional at the Pit, the Titans came from 15 points down in first half to beat the talented San Francisco Dons, 75-72 by canning a 20 foot jump shot by Keith Anderson with three seconds left. The Dons called a time out, but had already hit their limit of five, resulting in a technical foul, which accounted for the final three-point differential. The Dons were extremely talented and led by 7-foot, Bill Cartwright, a future Chicago Bull, who played along-side Michael Jordan, as well as slick Dons' forward Winford Boynes.
Fullerton almost pulled the hat trick by almost beating the Arkansas Razorbacks on another last second shot in the elite eight. Trailing by one point, giant-killer Keith Anderson was ready to let another dagger fly with five seconds to go, but the ball was stolen by the Hogs' Sidney Moncrief who got the ball to teammate Jim Counce for the final bucket.
The Titans followed their usual script against Arkansas by falling behind by 15 points at halftime only to take the lead with 1:43 left in the game. In their three NCAA tournament games, Fullerton fell behind by 10 to the Lobos, 15 to the Dons and 15 to the Hogs.
I distinctly remember loathing the Titans after their defeat of the Lobos and wanting to see them get destroyed in the Pit. However, I eventually found myself (like many other Lobo fans) actually cheering for Fullerton as they put on a remarkable display of poise, courage and a will to win. They came within an eyelash of the final four.
UNM wasn't the only high seed to go down in flames. Defending champion Marquette, North Carolina, and Kansas also went down in the first round.
Many Lobo fans assumed that if the Lobos had won their first round game in Tempe, they would have just skated through their next games in the Pit on their way to the final four. However, they would first have to have gotten by the aircraft carrier-led Cartwright and his talented Dons teammates. Had the Lobos cleared that hurdle, they would have had to have gotten past the high-flying 30-3 Hogs with their talented quartet of future NBA all-star Sidney Moncrief, Ron Brewer, Marvin Delph and talented Alan Zanh, who had played for Manzano High School in Albuquerque.
I can't help but dream that a UNM-Arkansas duel might have rivaled the legendary 1983 final four game in the Pit between the "Phi Slama Jama" Houston Cougars, which featured future NBA all-stars Akeem "The Dream" Alajuwon and Clyde "The Glide" Drexler, and the Doctors of Dunk from the Louisville Cardinals, which featured Scooter McCray.
Alas, it wasn't meant to be.
Where did the 1977-78 Lobos rank in terms of who was the best Lobo team ever? They didn't win as many games as the 2009-10 Lobos (30-5) or the 1995-96 team (28-5) with Kenny Thomas, Charles Smith, and Clayton Shields. They didn't attain a number three national ranking like the 1966-67 team coached by Bob King with Lobo players Mel Daniels, first team All-American Ron Nelson, Bill Morgan, Ben Monroe, and Don Hoover.
The 1977-78 Lobos had some flaws. And one or more of these were undoubtedly a factor in their Loss to the Titans.
The Lobos had speed, depth and awesome shooting ability, but their defense and rebounding were suspect is some of their games, especially at the center position.
Poise and chemistry: while Ellenberger did an excellent job of molding a WAC champion out of mainly the junior college ranks, the 1977-78 Lobos did not have the advantage of playing together for four years in a disciplined program. In such a balanced tournament where close games were the rule, pressure could crack those teams that weren't totally together.
The losses to Syracuse and Utah had to mean something psychologically.
Syracuse proved the Lobos could be handled in the infamous Pit by a fine team, and the loss at Utah ended speculation that UNM had developed into a super team. Usually those are the squads that can survive without a loss in a competitive environment.
UNM had met three ranked teams in the regular season and lost to two (Syracuse and Utah).
Whether the 1977-78 team was the greatest Lobo team ever is subject to debate, of course. Without a doubt, they were one of the most exciting Lobo teams to ever grace the Pit.
Consider:

They were the only Lobo team to lead the nation in scoring throughout the season.

They won the most games ever in the old WAC (which included the two Arizona schools.) TCU later went undefeated in the 16-team, split quadrant WAC of the late 90s.

They broke the longest home-court winning streak in the nation at UNLV.

They broke several attendance records both at home and on the road.

They had the best defender (Cooper) and the best offensive player (Johnson) in the league. Johnson still holds the league record for the two highest scoring records in games (46-50).

The Lobos played full-court trapping, defense and run-and-gun basketball on the offensive end.

They fully utilized their bench.

They had true scoring threats from seven different players: Marvin Johnson, Michael Cooper, Willie Howard, Phil Abney, Jimmy Allen and Russell Saunders.

They received almost universal praise - from the coaches of their defeated opponents - as one of the top teams in the country.
Some critics might say the Lobos 1977-78 WAC record was tainted, because the WAC wasn't an awesome conference that season. Others might say that victory at UNLV was tainted because many lesser teams had pushed the Rebels to the brink of defeat on their home court.
However, keep in mind that UNLV still had most of their players from their final four team the year before. Utah and BYU both had a core of extremely talented players that enabled them to rule the WAC for years to follow the 1977-78 season.
Perhaps the thing that made this team so exciting was the combination of talent, charisma, and their love of the game. The antics of Ellenberger and his coaching skills were the icing on the cake.
When will the Lobos finally reached the promised land in the big dance? (Sweet 16 or better)? Stay tuned Lobo fans. Under Steve Alford's leadership it's starting to look like we will once again be having teams with the talent, depth, balance and most of all the potential of making a deep run in the NCAA tourney.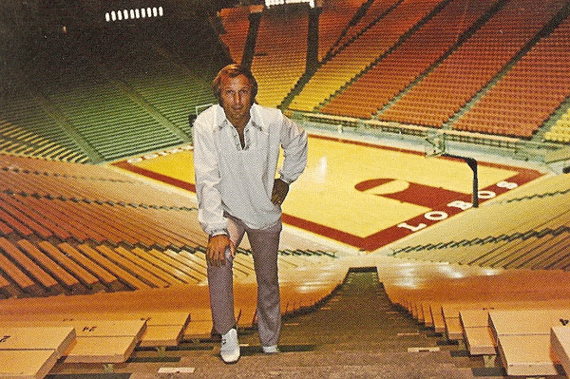 THE 1977-78 SEASON RECORD:
Home Win UNM Lobos 136 - Cuban National Team 88

Home Win UNM Lobos 120 - Idaho Vandals 70

Home Win UNM Lobos 125 - NM Highland Cowboys 73

Away Win UNM Lobos 94 - NMSU Aggies 87

Home Win UNM Lobos 126 - Kentucky State Thorobreds 104

Away Loss UNM Lobos 80 - USC Trojans 93

Home Win UNM Lobos 127 - Alaska Anchorage Sea Wolves 101

Home Win UNM Lobos 106 - NMSU Aggies 78

Home Win UNM Lobos 104 - Vermont 81

Home Loss UNM Lobos 91 - Syracuse Redmen 96

Home Win UNM Lobos 102 - Puget Sound Loggers 89

Away Win UNM Lobos 102 - UNLV Running Rebels 98

Away Win UNM Lobos 91 - Arizona State Sundevils 84

Away Win UNM Lobos 93 - Arizona Wildcats 81

Home Win UNM Lobos 89 - UNLV Running Rebels 76

Away Win UNM Lobos 84 - UTEP Miners 57

Home Win UNM Lobos 95 - BYU Cougars 82

Home Win UNM Lobos 113 - Utah Utes 89

Away Win UNM Lobos 94 - Wyoming Cowboys 91

Away Win UNM Lobos 91 - CSU Rams 82

Home Win UNM Lobos 103 - Arizona Wildcats 85

Home Win UNM Lobos 103 - Arizona State Sundevils 92

Home Win UNM Lobos 87 - Hawaii Rainbows 69

Home Win UNM Lobos 59 - UTEP Miners 51

Away Loss UNM Lobos 92 - Utah Utes 95

Away Win UNM Lobos 71 - BYU Cougars 66

Home Win UNM Lobos 111 - CSU Rams 88

Home Win UNM Lobos 93 - Wyoming Cowboys 74

NCAA Loss UNM Lobos 85 - Cal State Fullerton Titans 90
Final Record 24* wins and 4 losses.
*Wins against Cuba (Exhibition) and New Mexico Highlands (Division II school) did not count on the Lobos' record.
Note: This article was written based on research of Albuquerque Journal articles of the 1977-78 UNM basketball season by then Lobo beat writer Bart Ripp and Roger Ruvolo. Kudos to these gents for their excellent coverage of a very exciting era of Lobo basketball. The vast photo collection is courtesy of www.wolf-bytes.com.
---
It took thirty-two years, but Lobomania had infected Albuquerque once again.
The most overall wins in school history.
The most road wins in school history.
Ranked #8 in the nation and going into the NCAA Tournament with a #3 seed.
It seemed like the ghosts of 77-78 had finally been laid to rest. Especially after the Lobos won a hard-fought first round match-up against Montana. They drew the team that they wanted (Washington) in the second round, but as Norm might say, be careful what you ask for.
The Huskys ran and dunked and ran and dunked to the tune of an 82-64 shellacking of a snake-bitten Lobo team. A Sweet Sixteen? What Sweet Sixteen? I would settle for a low-sugar substitute at this point, probably.
Or, as Snoopy said to the Red Baron: "Curses!"
Deja Vu all over again.